Welcome to
Fusion Office Design
Fusion specialises in office fit out, furniture and office interior design in London and the UK.
We fit out efficient, creatively designed offices for successful companies. Using modern office design ideas, the latest office furniture, and objectives for your organisation, Fusion Office Design create transformational office interiors. People love working in offices designed by Fusion.
Office Design London
Office Interior Design in London is our speciality and the thing we are most passionate about. We bring together interior and workplace design to create efficient, imaginative, offices that capture the spirit of your business.
Office Fit Out
Planning an office refurbishment depends on guidance from an experienced partner. Fusion can project manage, procure and communicate all refurbishments and renovations for a hitch-free result.
Office Furniture
We provide a wide range of high quality, durable and attractive office furniture to suit any office environment. Choose from creative, comfortable and stylish furniture to give your office space the lift it needs.
Design, Fit Out, Refurbishment and Furniture
As an experienced office design company in London, Fusion approach an office relocation, fit-out or office refurbishment project as an opportunity for your organisation. Our structured, integrated, approach, specialist expertise and enthusiastic creativity provide a perfect blend to deliver your project. You can focus on your business whilst getting advice and guidance on the options and possibilities to propel the company forward using agile working and positive re-structuring.
Why is Office Design Important?
An office design and fit out can be one of the most transformational events for any business. Improvements to the working environment operate on several levels. A fit out can be a reward for staff; can eliminate factors holding people back; boost team working and collaboration; re-engineer the business for agile working and give the business leadership an opportunity for positive change.
Designing an office is often the visible marker for property to be aligned with business, expanding or re-sizing. Perhaps most importantly, it's a sign of investment in the organisation, and a morale boost for staff.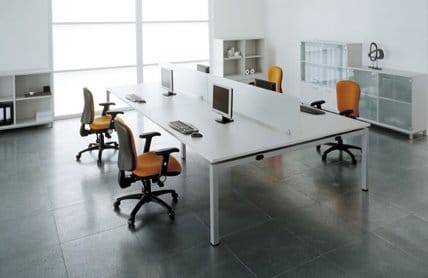 Office furniture design can play an important role in the overall functioning of an office. Getting the office design plan right from the start is extremely important too. How an office is laid out can have a massive impact on how well a business does, so there are many aspects that need to be considered. Fusion can help you to understand the importance of an office design layout and how different interiors can benefit different business types.
An Experienced London based Office Design Company
Fusion fit out offices with a unique partnering approach. The advantages of integrated design and project management combined with cost transparency and value-based performance make design and fit out an affordable and beneficial exercise.
Office design companies in London with the skills and experience of Fusion are a rare breed. Combined with our ultra-competitive business approach we believe has created a new form of office interior design and fit out. Contact Fusion for more details on our unique London office design and office fit out approach if you are looking for an office design company in London to assist you moving forward.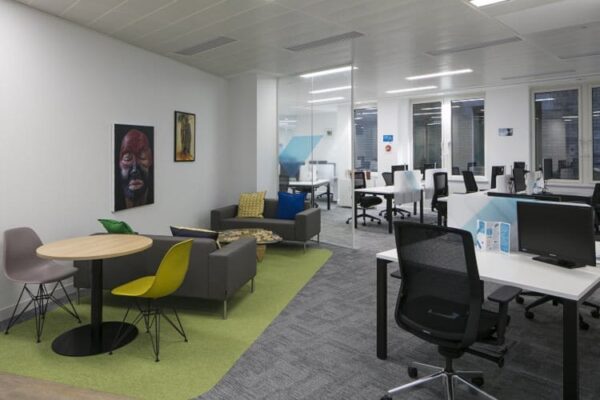 If you are looking for a fit out or refurbishment company that specialises in 'office design London', Fusion Office Design can help you moving forward. With years of experience offering office design and fit out services, we have become of the leading choices among people looking for office design companies that specialise in office interior design London.
Whether you have plans to relocate or refurbish your existing office, it's important to find a design partner you can trust. Arrange a meeting with Fusion today to discuss your office design ideas and get a feel for what we are about as a company. Every company has a different style and it's crucial that your find a partner you can work with moving forward.