Office Refurbishment Project Management Template
Office refurbishment and office relocation project management template used by Fusion to structure our projects.
Project Management for office fit-out and office refurbishment at Fusion is a mix of tried-and-trusted route map, critical path, and a risk review to analyse what could go wrong…and how to ensure it stays on track. Office relocation uses the same template with additional detail on services and de-comm / re-comm.
Office refurbishment, or office relocation, depend upon the skills and experience of the project manager. Fusion have an established process that is a template for any successful office interior fit-out project, used by our Project Managers.
This office refurbishment project management template brings together four strands of office occupation….the project structure, regulatory framework, critical path and project actions…to give a step by step action plan. The template is designed to inform both client and Fusion of the step-by-step actions from start to finish. Visibility of each step, and how the roles of client and Fusion overlap, is a valuable guide to the process.
Call us for a free office design meeting. We'll produce office design ideas, space plans and costed office fit-out proposals, give guidance and advice on your project, and explain exactly what we're able to do for your organisation. Call
020 8251 0692
or email
[email protected]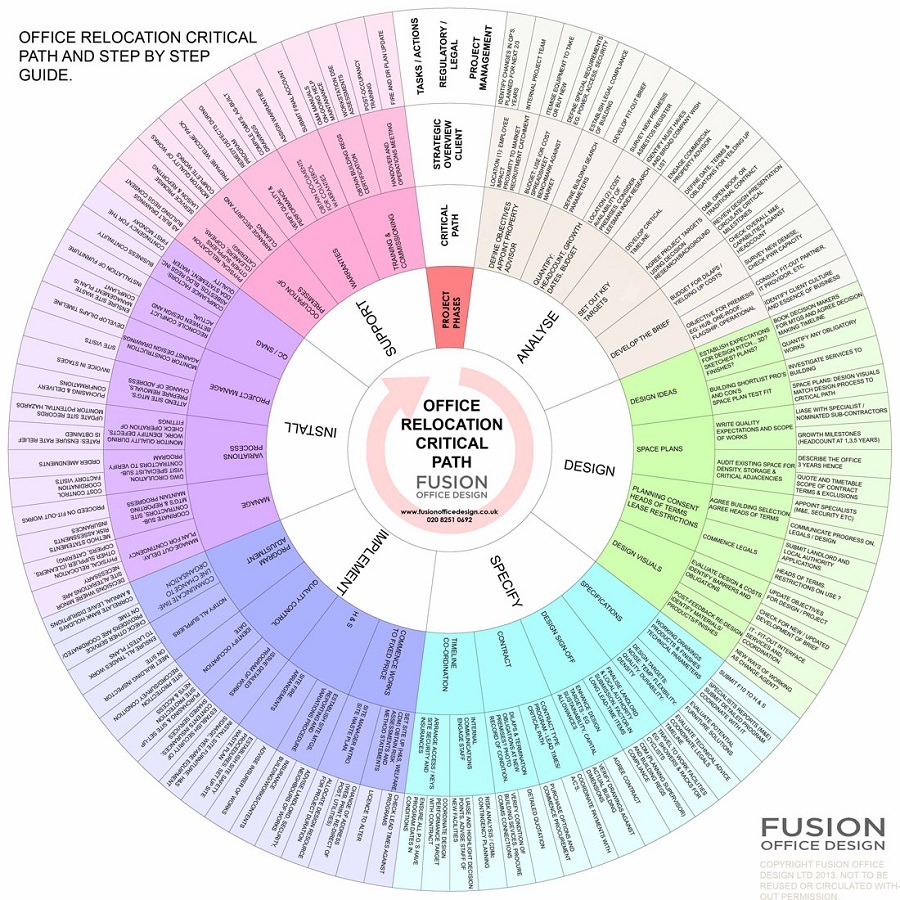 Fit out and refurbishment Project Management stems from core principles.
Careful planning to achieve a defined aim.
An identifiable person in charge of the project.
Appropriate contracts are in place between customer and supplier.
Control of costs, quality and timeline.
Integration of stakeholders (legal, techincal, financial, operations).
Office Refurbishment Critical Path
This project management template has a critical path to highlight the main steps, and it's advisable to also set a timeframe that can be written around the edge of the graphic, noting key dates alongside the actions. In practice the project sometimes diverges from any initial plan but having a dated set of actions at the outset is a great starting point.
One of the major reasons for a refurbishment project to run into trouble is when an action is only partially completed. The most common example is design elements not agreed or concluded before work starts. This template lists all the actions…but only the project manager can ensure they're implemented. Templates and programs are valuable so long as the project manager gets the actions and tasks achieved.
Each sub section of our refurbishment project management template covers the typical actions and tasks. Our course every project is slightly different and these template sections will need some customisation.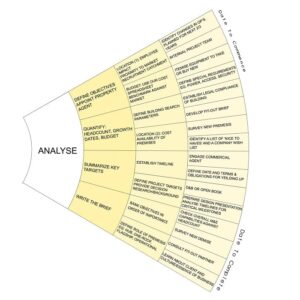 Section 1 - Project Analysis
This example is orientated more towards a new fit-out but is easily adapted for a refurbishment. An imporatnt factor to add is the interim moves typical of a refurbishment. This entails sub-programs of work for each phase, and often the use of turnaround space to move teams / departments into.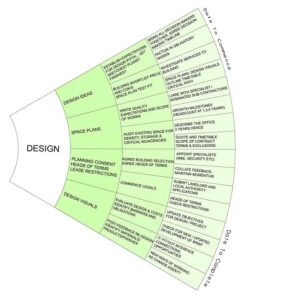 Section 2 - Design
Most projects, fit-out or refurbishemnt, will have a design element. Typically an office fit-out will be clean-sheet whereas an office refurbishment tends to blend new with existing. In either situation having the design fully or mostly crystallized is crucial. The design phase should be in tune with the overall objectives of the project, and look at opportunities for change.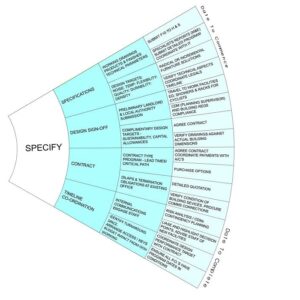 Section 3 - Specify
The specification task list could be called 'Its all in the detail'. Here is the where program, budget, and quality are drawn together to create a specification. Adding detail is valuable. The cost plan should identify brands and model numbers, finishes and manufacturers where possible. A program should include dates and a completion requirement. Quality level can be harder to pin-down but reference to a quality expectation can be worthwhile.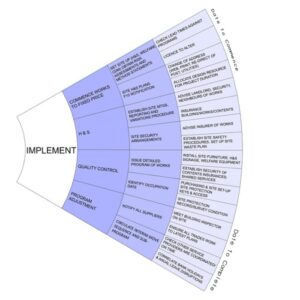 Section 4 - Implement
Project management in action. The 'implement' phase is where both client and contractor/PM carries out the management of the project. Whilst there'll be lots to do, the die is cast in sections 1-3. Task set 4 is about being there, seeing for yourself, keeping control and adapting if needs-be. People-management and communication is also pivotal and good project management will see the widest broadcast during this phase.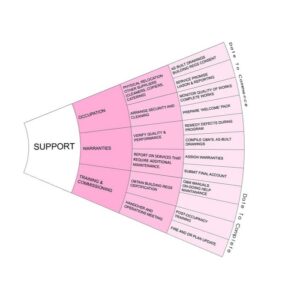 Section 6 - Handover
Handing over after a phase or completion involves taking ownership. Understanding how items operate, how to service and maintain, and who to speak to, are part and parcel of handover. Its also not uncommon to have systems and services installed and owned by the landlord. Knowing where responsibility lays is useful when operating a building or premises. Its also helful to manage expectations. Staff think a new fit-out or refurb will be road-tested and defect-free. Unfortnately this isn't always reality. Air con systems, controls, plumbing and machinery do all take time to settle. Explaining at completion how this will be managed can be a good way to get the message out that bedding-in can take up to 12 months.

Office Refurbishment Budgeting
A vital foundation to any refurbishment project is realistic budgeting. Many projects waste money by allowing too high a budget, or risk failure as a result of budgets set too low. Our Fit Out and Refurb Costs spreadsheet provides detailed, accurate, costing information based on data from completed projects. Used in conjunction with the fit out / refurbishment project management template every project can be set up to succeed.
If you want copies of either the template or the fit-out costs spreadsheet just get in touch and we'll email them by return.