Cable management in a meeting table, and power and data outlets on the meeting table surface, are available in a wide variety of styles and costs. Simple and low cost are cable ports or grommets, often in plastic but also in stainless steel and matching wood, which are the entry-level option. Lift off cable covers are another cost effective solution, but are not ideally suited to tables with a central support beam.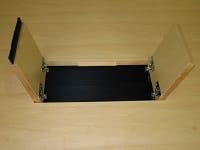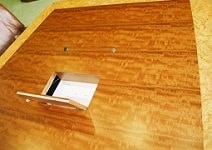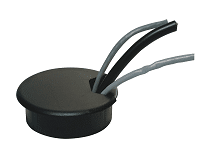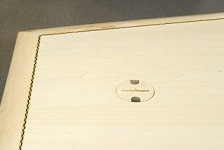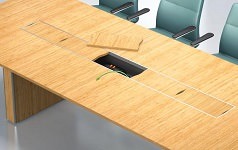 At the other end of the price spectrum are hinged cable access flaps that are veneered in unison with the table to match the grain precisely. These flaps have a cable module underneath with power, data and audio visual connections. Costs for cable access flaps vary with the size and also upon the extent of the cable module inside the table. A module can be a self-contained item, or a bespoke faceplate with backbox.
Part way between these two cable management options are integrated cable outlet modules that are both a cover and a cable module combined. These cable management and pwoer socket units are also suited to retro-fitting to an existing table.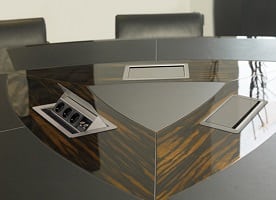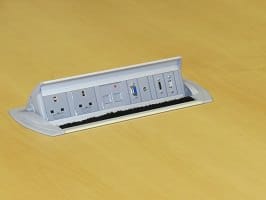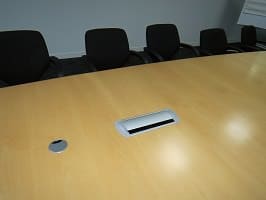 A similar module which is more discreet uses the cable grommet concept but with a lift-up unit in a type of tower format. This format works well where a table has a deep base / leg to contain the pop-up unit when closed.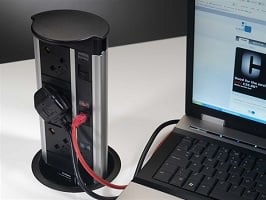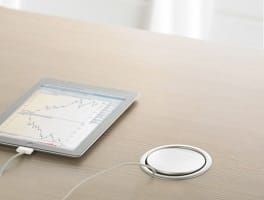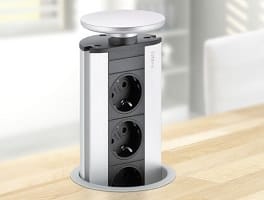 For upmost convenience there are several types of socket units designed for surface mounting. These modules are functional in that they are less concerned with the table appearance and more with usability.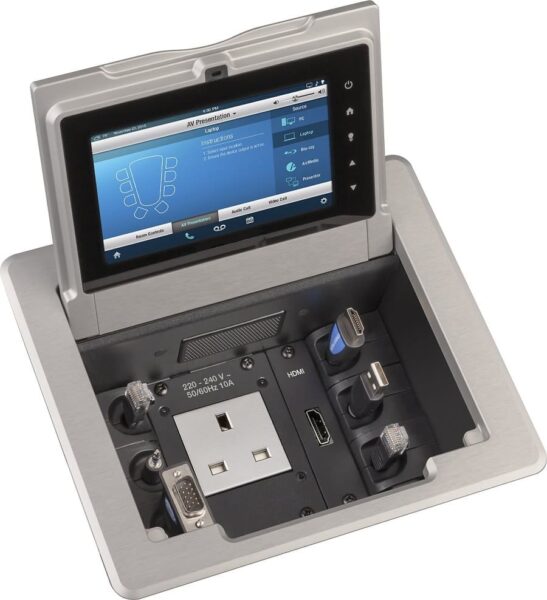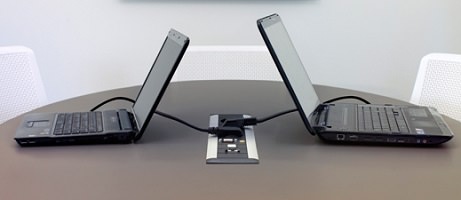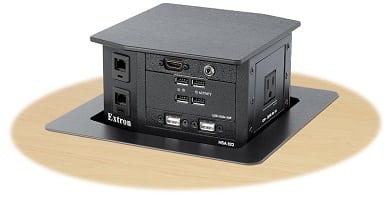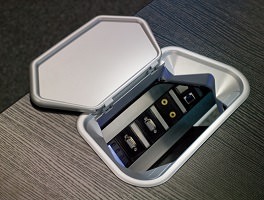 Fusion are very experienced in advising on cable management within meeting tables. In addition to socket units we can advise on cable containment to floor box or floorport, retro fitting cable management, and the array of options for modules including power sockets, data, HDMi, USB, audio jack, international sockets, etc.
Contact the Sales Office to get a free brochure on cable management, or for specific advice on cable management options, types of sockets and connectors. Alternatively click here to see examples of boardrom table with cable management.