Flip Top Veneer Meeting Table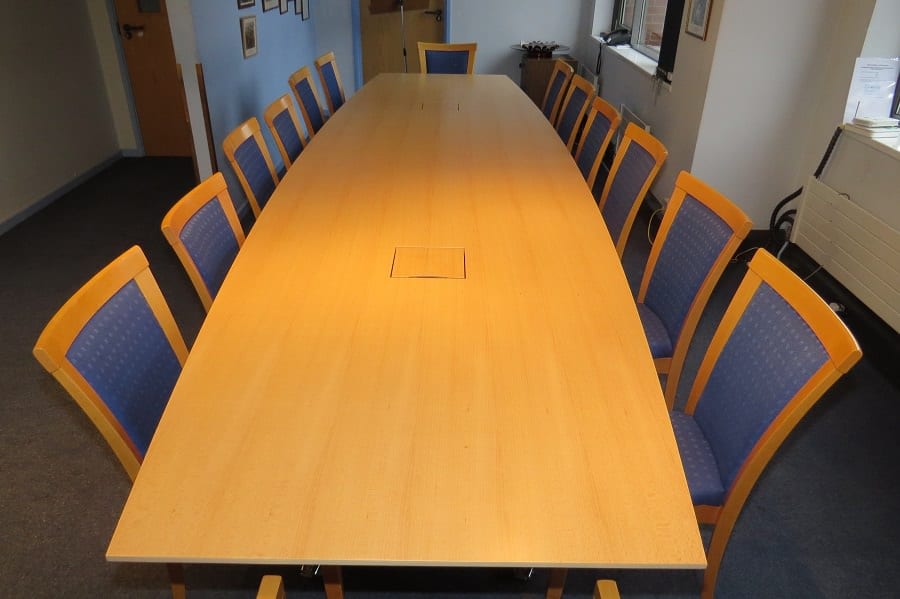 A newly installed flip top meeting table in beech veneer has been supplied to the head office for Strettons. The meeting table dimensions are 4.2 metres by 1.2m metres for a 12-seater table. The flip-top table system is designed for dual-purpose meeting rooms. The table configuration is a 2-piece top.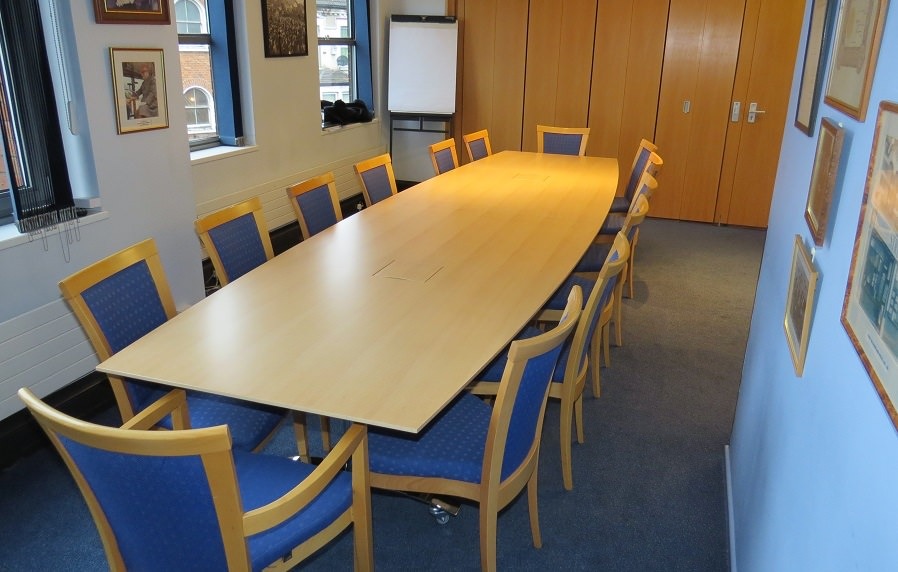 Both sections have a cable access flap and the heavy chrome bases have a vertical cable riser built into the uprights. The beech veneer is matched across both table sections and on the cable flaps. The perimeter table edge is a slim undercut profile using the design theme of the slim wooden framed meeting chairs.

Folding Meeting Tables
Flip-top tables offer the most convenient solution to dual-purpose rooms. The trigger mechanism to release to table tops can be operated by one person, and the locking castors are quick to release, allowing the tables to be swiftly folded and moved away. A limitation of flip-top meeting tables is the maximum width of 1.2 metres. This barrel shaped table narrows to 0.9m at the ends.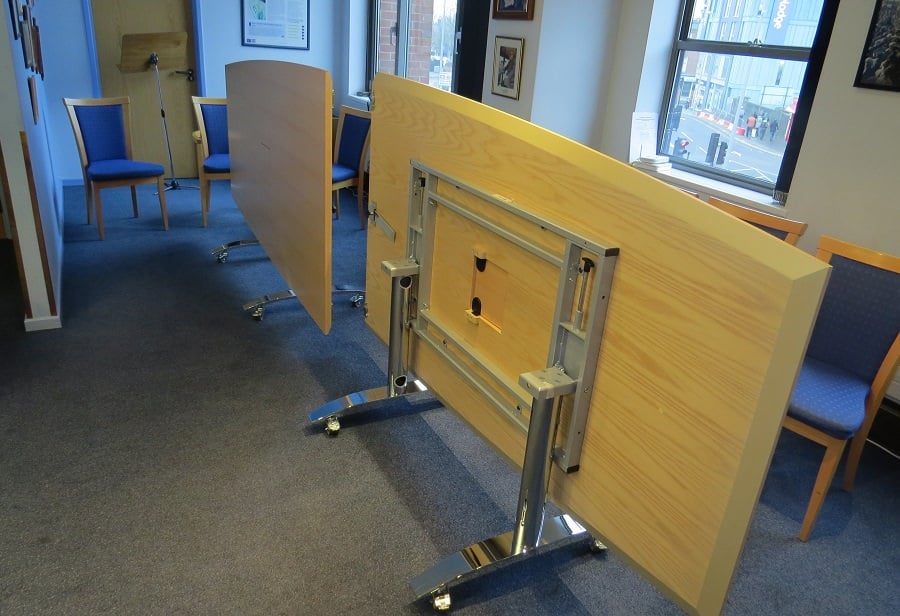 The meeting room is used for regular new-recruit training sessions and tables need to be cleared away completely. When configured as a meeting room the tables have a linking device to securly level and join the tops, improving the appearance to resemble a static meeting table.