December is meeting table month.
December for Fusion Office Design has been a month of meeting table installations. First came a dark veneer cable managed meeting table in Bristol. The rich macasser veneer and black glass insert on the table fit well with the fine georgian office building. The table seats 8 people with black high back meeting chairs in leather. The glass tile socket cover has subtle recesses for cables to pass through. As these pictures show the cables seem to blend in to the meeting table, one advantage of dark wood meeting table finishes.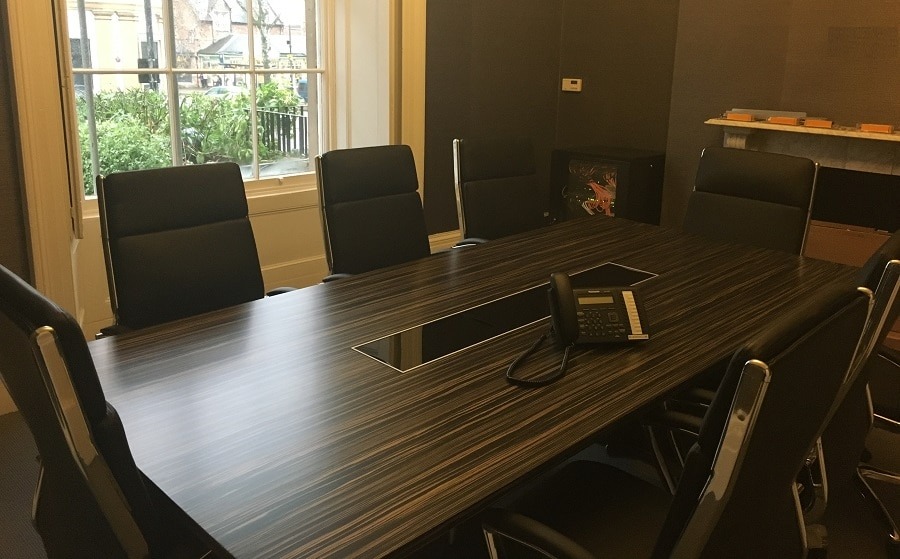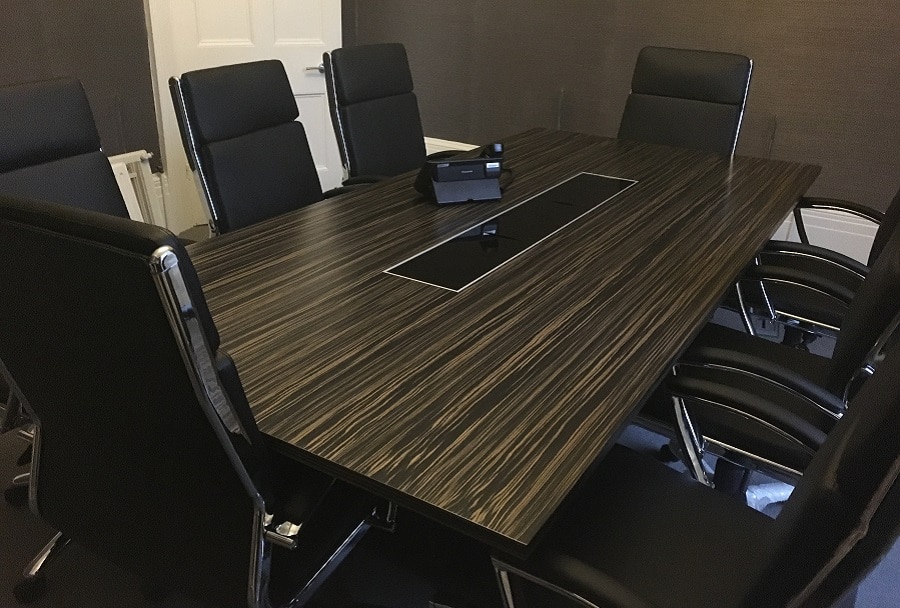 The second project involved a mahogany flip top office meeting table with integral cable management and power sckets. The 6 seater veneer table has been matched to the existing mahogany furniture in the meeting room on the 26th floor of Tower 42 building. The room is a multi-use space used for meetings, mobile working and for events where the room can be cleared. A flip top table is the most compact and quick to move. This table has integral cable management in the legs, and a matched cable access flap on the surface.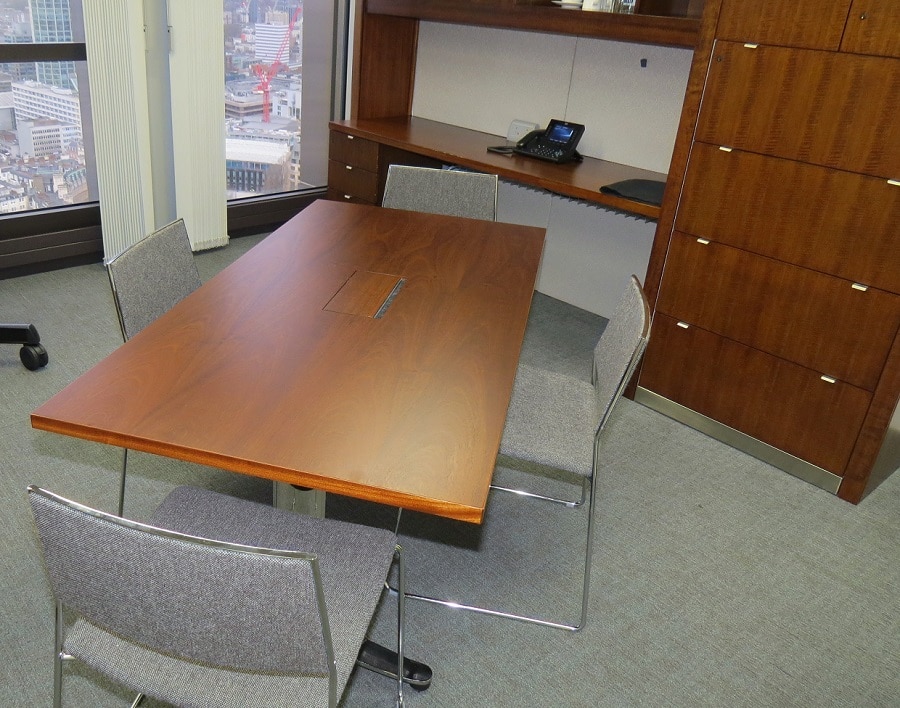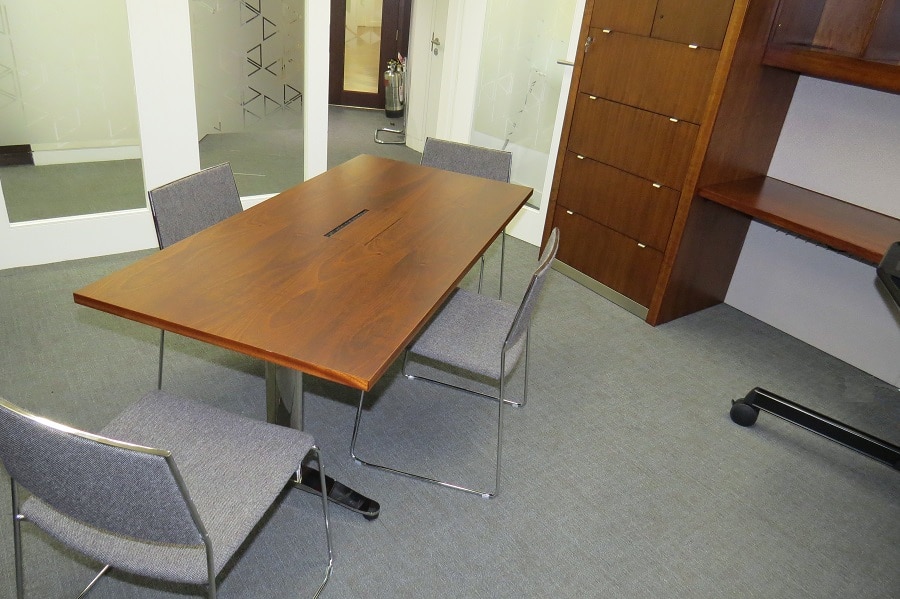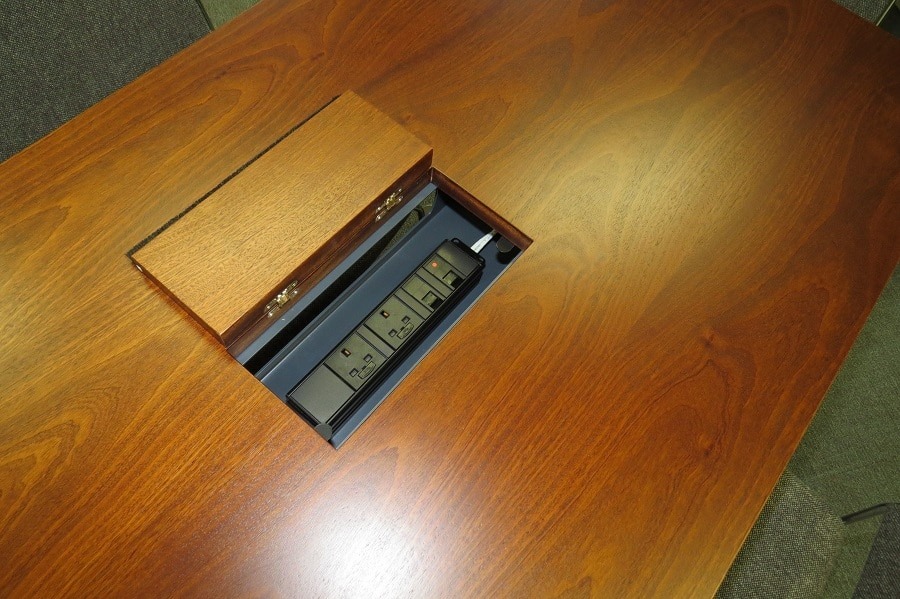 Inside the table a cable raceway also contains the socket module with power and data sockets connected to a floor box.The client was delighted both with the quality of the table and the effort that went into matching the table veneer to the existing furniture.
Last on the agenda were three white cable managed meeting tables for a media company in London's west end. Two smaller 8-seater tables and a larger 10-seater table with white tops and silver legs all have flip up cable flaps. The flaps were made extra large to give easy access to the socket modules. Each one has 4 power sockets, HDMi ports, 2 USB charging sockets and 2 data outlets.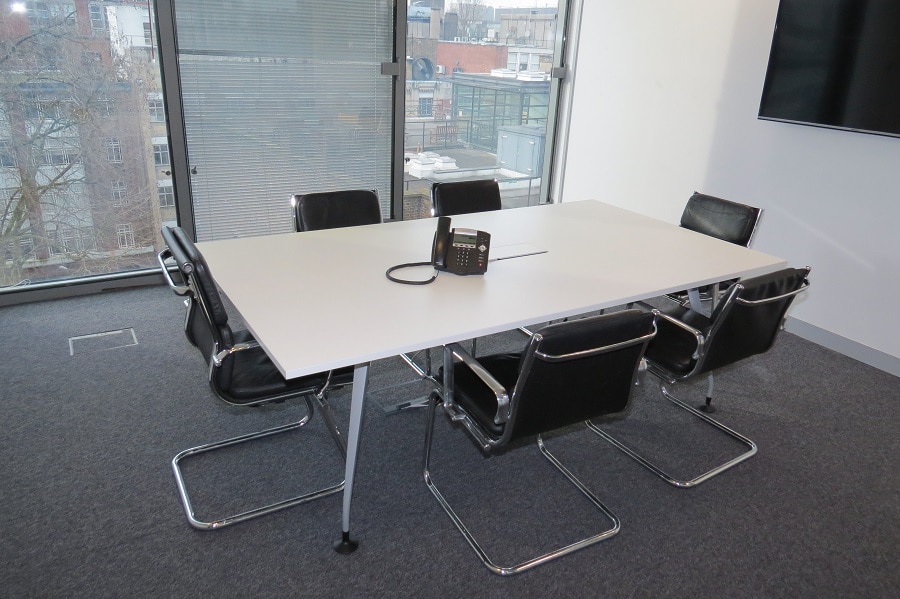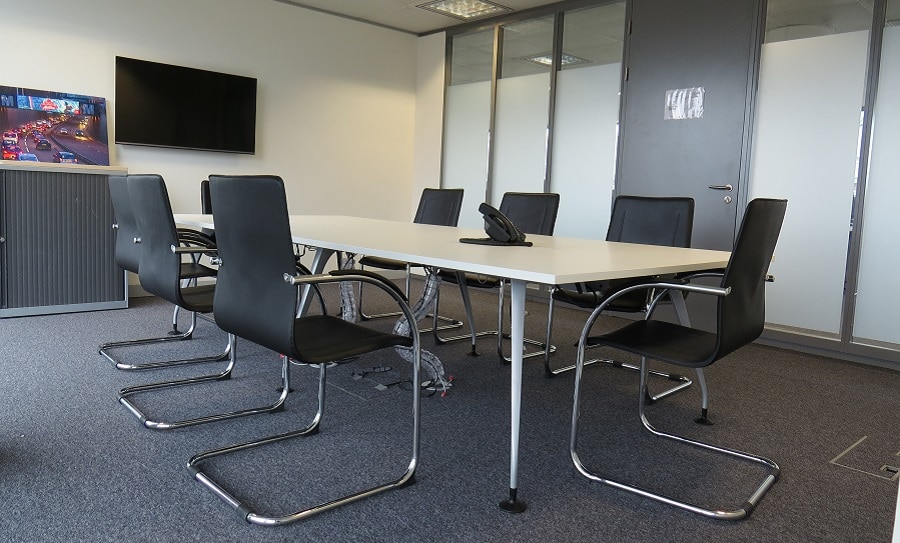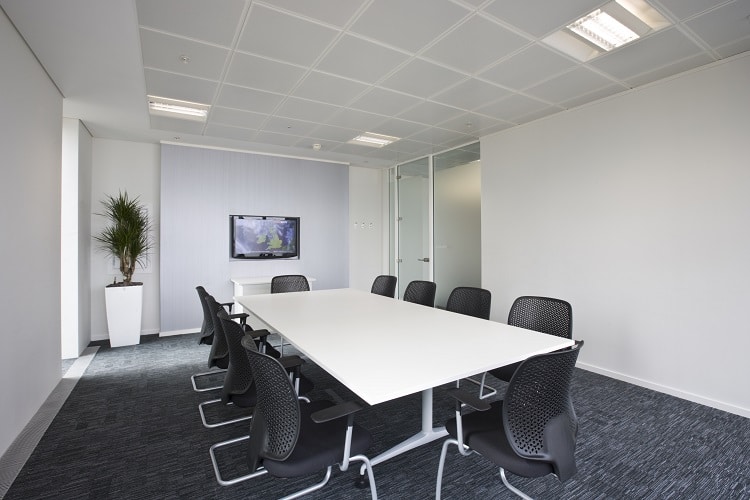 Victoria, ops manager for the media company, said the tables looked great and everyone had commented favourably on the clean, tidy, meeting tables. The convenience of the power and audio visual sockets in the table also make the rooms much more practical and quick to set up.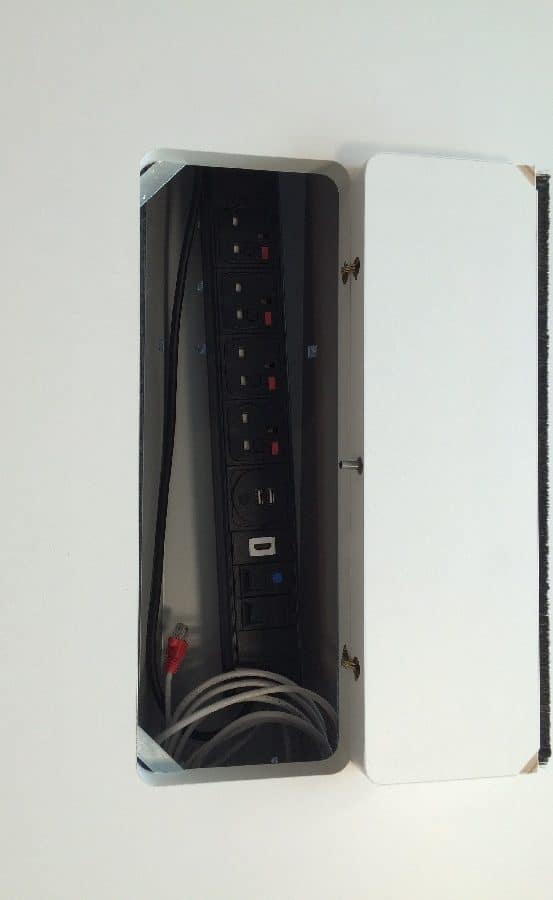 Fusion have meeting tables for every shape, style and purpose. Our Office Meeting Tables page shows lots more tables, or contact Fusion to tell us exactly what you want and we'll find the perfect table.