Office Design and Fit for 200
The second office design and fit project in Manchester has completed for global RPO company Resource Solutions. Following the recently completed 5th floor fit-out, the new 6th floor office has space for 110 people, bringing the overall capacity for the new offices to over 200.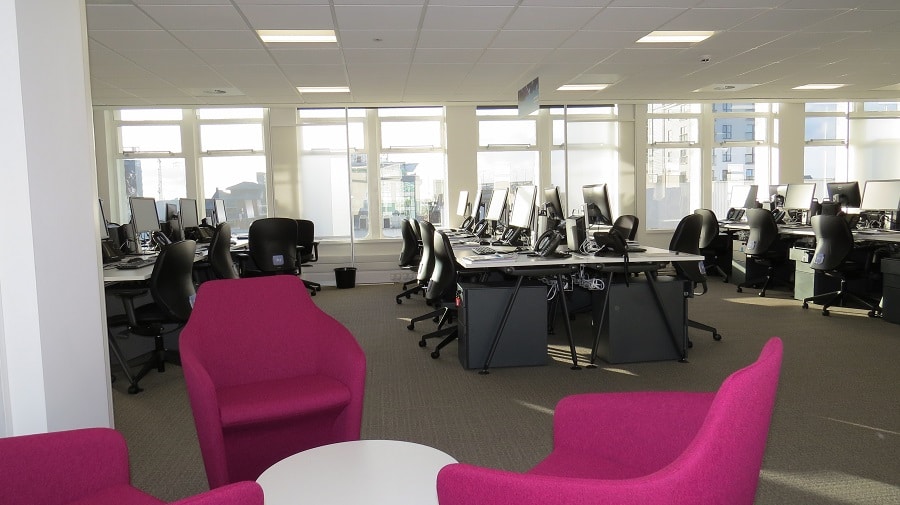 Fusion carried out the turnkey design and fit role, from development of the initial brief, space plans and pre-commencement role to project management and all the office fit-out works. The 5000 square foot office interior fit out scheme took 5 weeks including commissioning all IT hardware, and the go-live date was achieved to the day. Space-planning was carried out in conjunction with the Legals to ensure a fast-track process was ready to start on site as soon as the Lease was completed.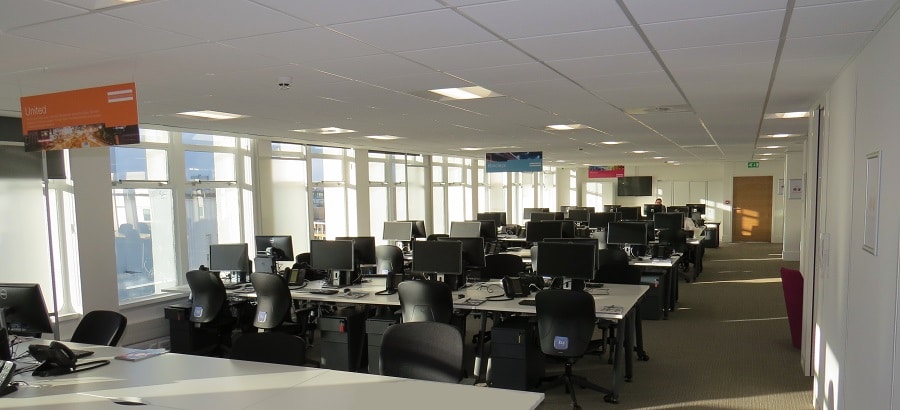 The offices are divided into several secure open plan areas to create dedicated resources. A common reception, office teapoint and flexible meeting rooms link the two spaces.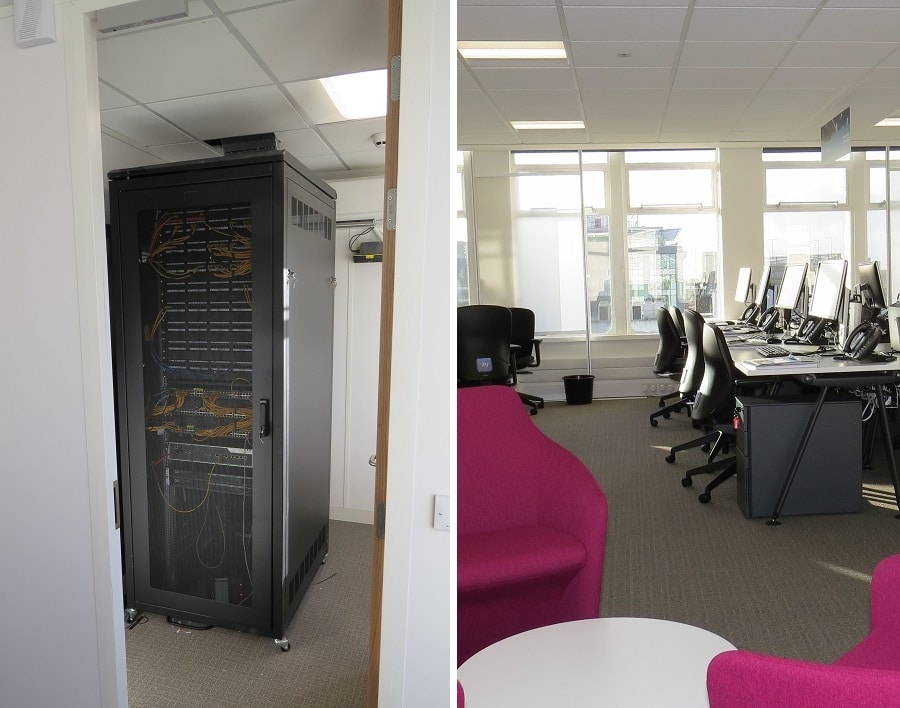 Unusually for modern office fit outs this scheme included two seperate Comms Rooms each with a full size cabinet and standalone AC, to support discreet networks and data storage. Full details of the project will be shown in our office fit out case studies page.