Office Fit Out and Design
Completion of an office fit out in Manchester has been achieved for a 100-person office in the Riverside development on the Salford side of the river Irwell. The design and build office fit out project started on site in September and took 5 weeks to complete, including installation of new furniture. Resource Solutions provides Recruitment Process Outsourcing (RPO) and Managed Service Provider (MSP) solutions to many of the world's leading global brands.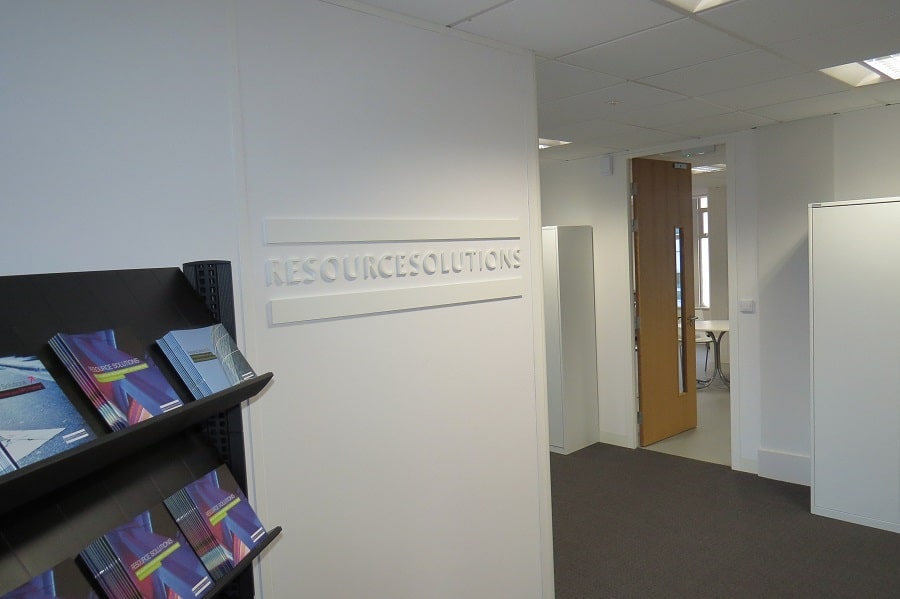 Resource Solutions has created 200 new jobs in Manchester with the opening of its newly fitted-out offices for a Global Service Centre (GSC) to support expansion. Phase 1 is shown here, with phase two for an additional 100 staff commencing in November to complete prior to Christmas.
The opening of the Manchester GSC supports the international recruitment outsourcing firm's focus on global growth and evolving the services offered to clients. The Manchester GSC represents a significant investment in the UK infrastructure to complement an existing GSC in South Africa. The UK GSC supports Resource Solutions' focus on global growth.
Janine Chidlow, MD EMEA at Resource Solutions says: "These are extraordinarily exciting times for Resource Solutions, as the rapid expansion of our business continues. Our success is driven by two key factors – our people, and the exemplary service we deliver to clients. The new GSC will support us in further strengthening both of these areas.
"We purposefully selected Manchester as we are confident we will find the skilled and dedicated recruitment professionals we need to make the GSC a success and maintain our focus on quality. We have been impressed by the financial and professional services firms who are already established there."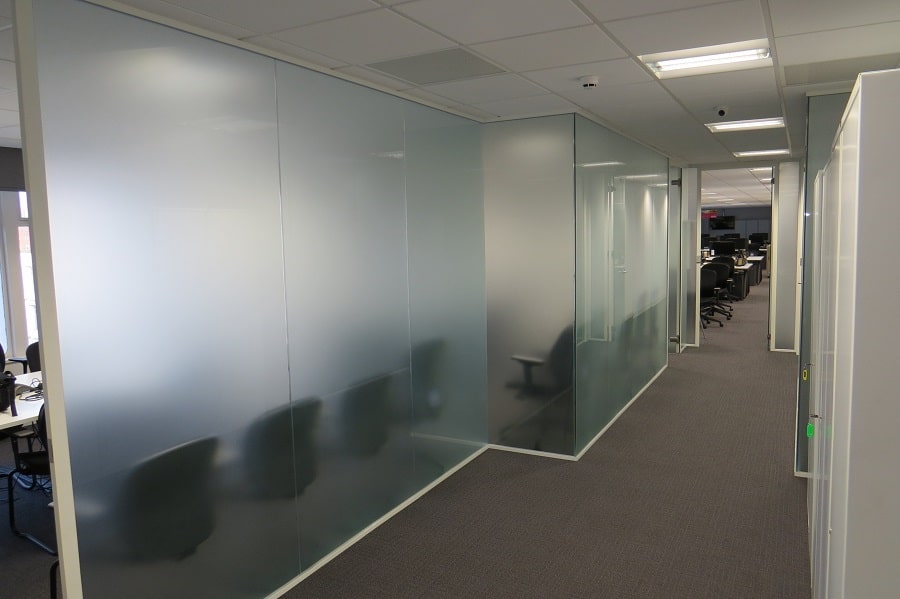 The Riverside development has some particular challenges in terms of access, and with another fit out underway at the same time. Close liaison with building management ensured our project management remained uncompromised and the important deadline to complete the office fit out was met so that the new GSC staff could start work on program.
The office fit out furniture design achieved a layout with flexibility to adapt team numbers as workflow demands change. The Manchester GSC is essentially a back-office hub and the brief required a high-efficiency office design, balanced with a modern appearance.
More images of the project will be shown in our office fit out Case Studies section once phase 2 is completed in December. For more information on office fit out from Fusion click here.
Contact Fusion Office Design for more information today!