Refurbishing 6 office WCs over a 6 week duration for Jack Morton in Acton has recently completed. Applying a common design involved 6 variations to achieve the fitted appearance.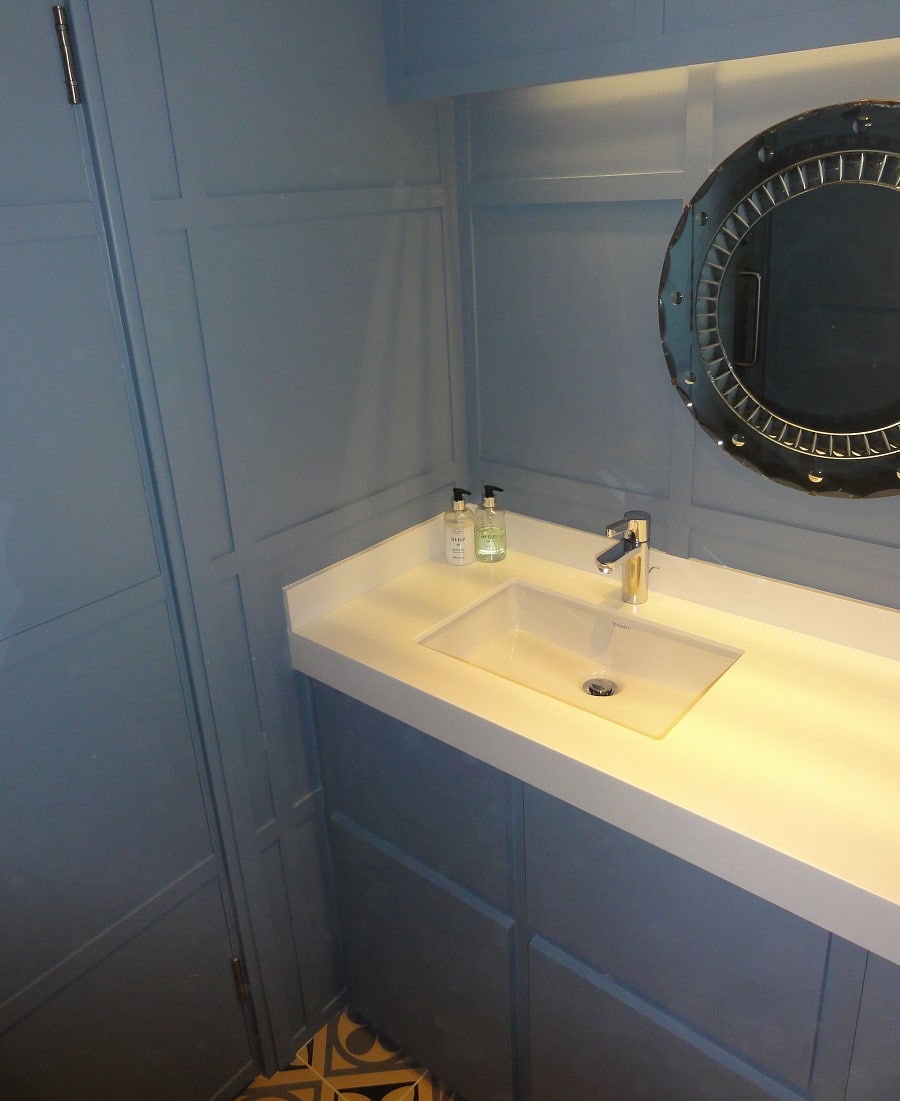 Corian vanity tops with fixed under-mount basins and Hansgrohe mixer taps add a high quality element to the sanitary fictures, mixed with the distinctive wood-panelled walls. Floor tiles were replaced with a heritage pattern and reclaimed mirrors. For practicality the toilet pans are wall-mounted to avoid the pan to floor join.
Each set of two WCs were taken out of service for a two-week duration, with the first two completed in 10 calender days as they served a busy staff canteen.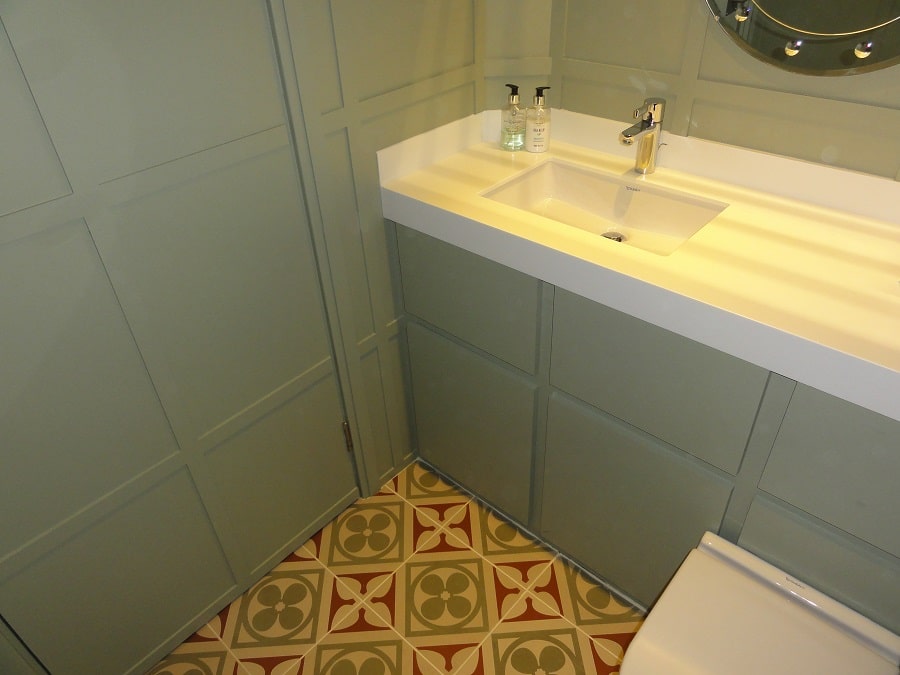 Three of the refurbished WCs are painted in a blue tone with blue floor tiles, and three in green with green floor tiles. The fitted corian vanity tops were templated in situ, with the tops fabricated in a workshop and brought to site. Works were carried out in a mix of normal and weekend working, with noisy work undertaken very early in the morning to avoid affecting the working day.
Get in touch with Fusion Office Design Today.