Sliding Whiteboard Office Partition Walls
A global computer company has just re-fitted a Dublin office with sliding office partition whiteboard walls using the Fusion sliding whiteboard system. Zones can be created in a number of configurations using the sliding office partition whiteboard walls or opened to create large spaces. The zones are next to open plan desks and provide instant team rooms for brainstorming, group meetings etc.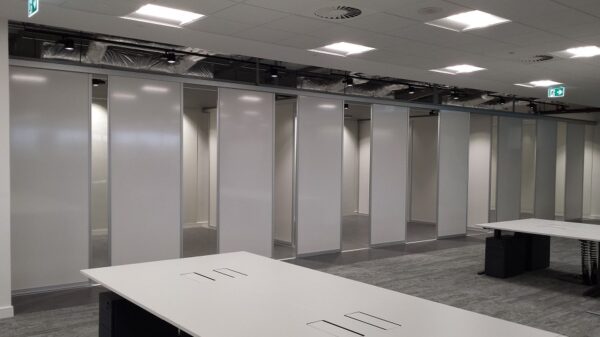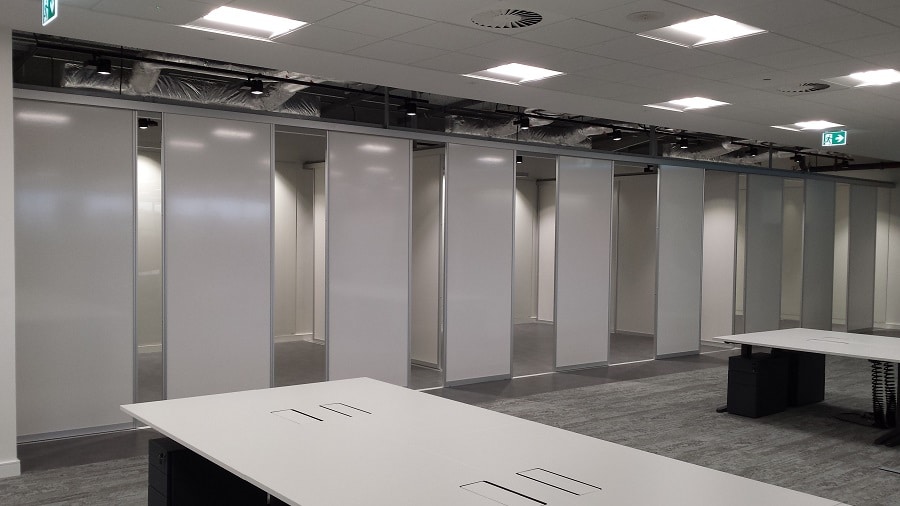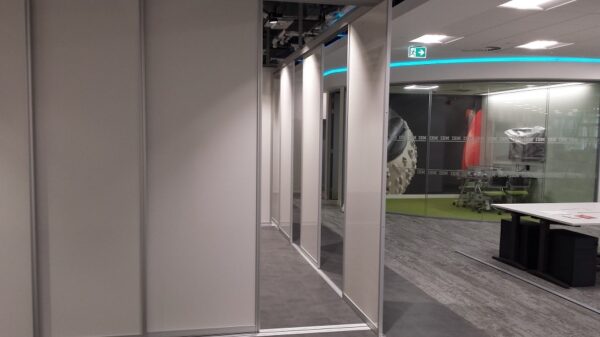 The worldwide computing company has a similar Innovation Centre facility in Austen Texas and wanted to re-create the multi-zone flexible format. Using the title 'Building an Environment for Innovative Design', the sliding whiteboard partitions support a culture of human-centered design. 'There are a million good ideas out there. Our studios help you do a few of them really well. We build them up, we tear them down, we shift them around. In these spaces we cry, we heal, but we don't hide. They're where restless ideas are put to the test and, when they're ready, are shipped to the world as delightful user experiences'. Flexible whiteboard walls are key to this. Spontaneous meetings anywhere and everywhere. Workspaces that move and shift as teams need them to. Comfy couches for quiet concentration. And thousands of linear feet of whiteboards. In spaces built for collaboration, our designers learn, practice and teach new ways of thinking about design.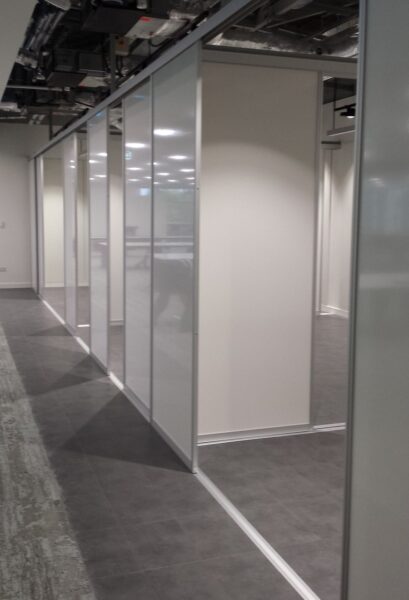 The Innovation Centre layout has been described as a 'new Studio designed to provide an environment for innovative design thinking on the fly and a culture in which users comes first'.
Our sliding whiteboard walls use full height double-sided magnetic surfaces set within our sliding frames. All the weight rests on the base track meaning the ceiling has no weight-bearing structure. The whiteboards slide beautifully making reconfiguration of the spaces so easy. No endless winding of mechanisms, no heavy panels to steer through tracks, just a few seconds to reorganize a space in tune with the flexible ways of working that people seek.
For more information on our movable partition wall whiteboards click here