Nella Cutlery have a new visitor reception designed by Fusion. The scheme involved refurbishment of the visitor reception area as well as the back office and aims to give the long established family business a modern, uncluttered, appearance.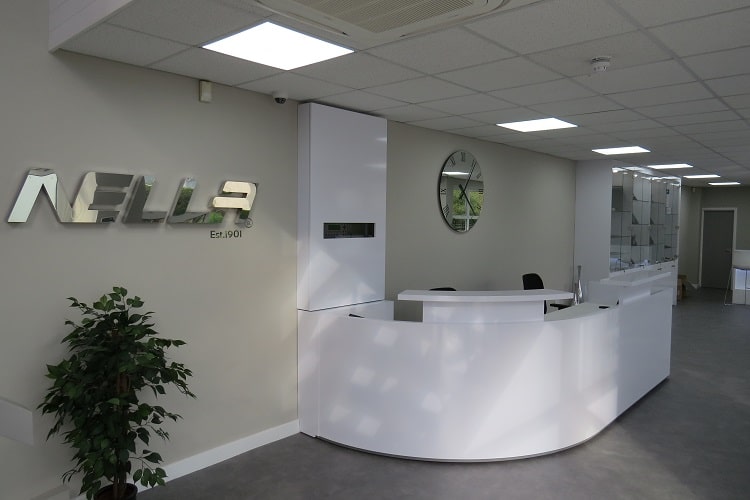 A visitor reception design mixes conventional reception with product presentation and coffee bar to create a space that has a multi-purpose role. The fresh white reception furniture stands out against a natural backdrop tone with accents of chrome.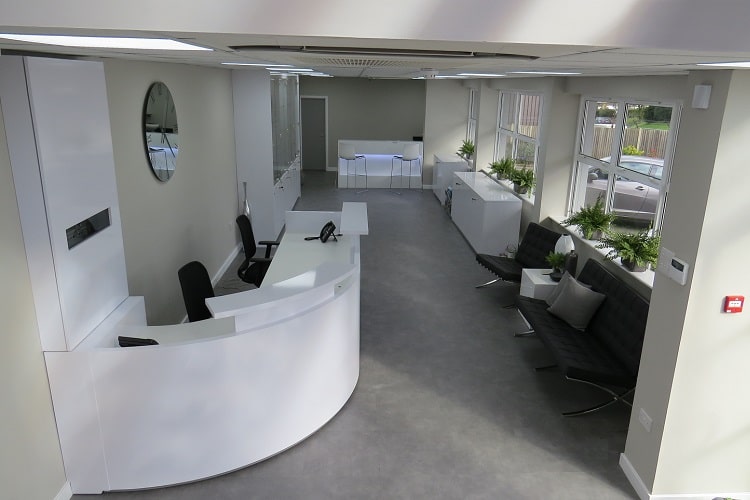 A cabinet enclosure adjoins the reception desk to partially enclose the fire alarm panel. Reception area design often suffers from the clutter that needs to live in a reception. By tidying up the area and concealing as much as possible the feel of the space is improved, allowing the eye to see the features rather than be distracted.
The breakout coffee bar at the back of the reception has subtle LED lighting which doesn't compete with the main reception desk but does add depth and interest.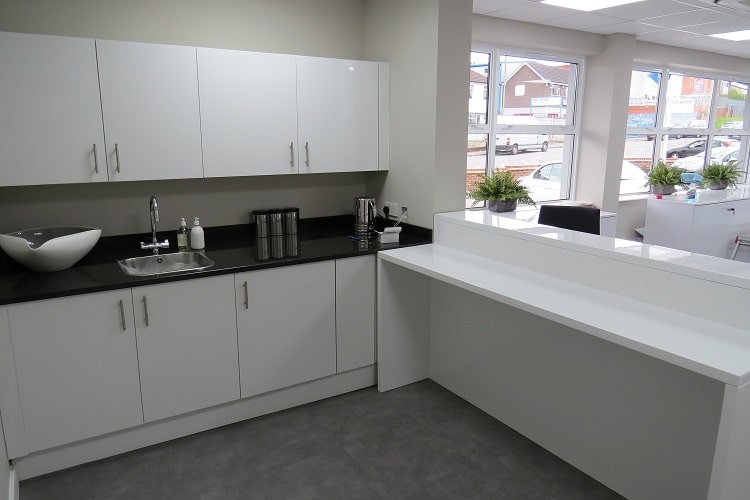 For advice and design ideas for your visitor reception area contact Fusion, or click here to see examples of reception designs.