City Office Fit Out By Fusion
Fusion have completed the initial fit out for a City office in Ireland Yard between St Pauls and Blackfriars. The scheme is over two floors and was completed very quickly to help our client to move in and take occupation saving a large amount of rent on three vacated offices.

The client is a scandinavian organisation and they valued the open spaces and warm textures of the office interior design. White bench desking and good quality office chairs complete the look. Cable management was a challenge in a building without much in the way of cable routes. Careful space planning allowed clusters of desks to be cabled precisely avoiding spaghetti all over the office.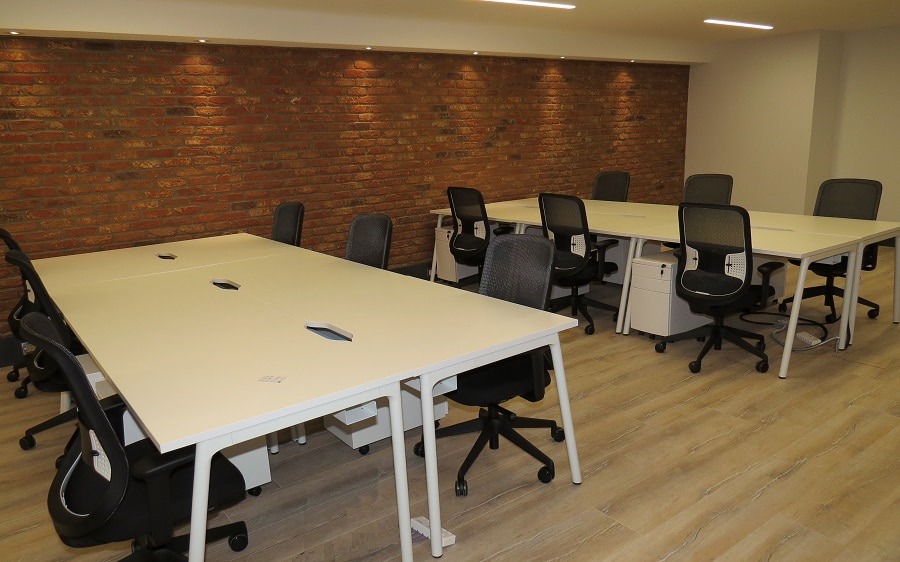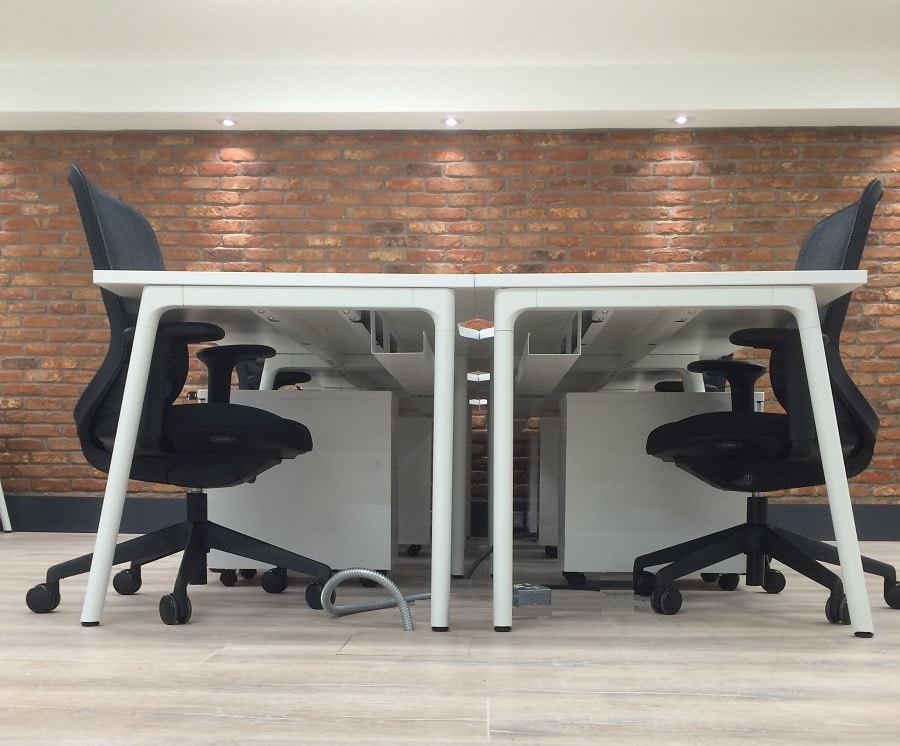 Phase two of the office fit out is being carried out currently, more pictures to be posted once the work is completed. Contact Fusion for more information on our City office fit out services.