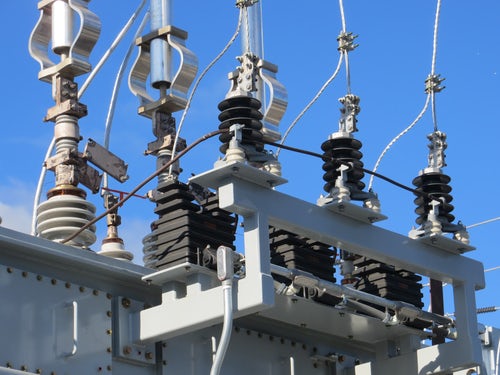 Power cuts can happen anywhere and at any time, is your commercial building or facility prepared? Imagine if a storm hit your house, resulting in a complete loss of power. Read our latest blog post on how having an extra source of power is the best option when having your office redesigned. 
Did you know most commercial facilities do not have sufficient backup power? It is time to assess your commercial facility and determine the steps necessary to guarantee your facility has access to an emergency industrial power generator which may be needed in the event of a blackout. Some power outages aren't predictable, however it should always be expected that grid failures can occur at any given time, although blackouts are uncommon they do still happen and if they do happen they can last for an extended period.
With todays connected electrical grids, even a small problem can create a widespread catastrophic result, these are usually weather obtained and even a tree branch brushing against power lines has been known to cause a two – day blackout.
Why Invest in an Industrial Generator?
Investing in a stand-by generator capable of handling your energy needs during an extended blackout has several advantages;
Keep the Lights on and the HVAC Running
Occupants of the building will appreciate your ability to keep the power on. In the aftermath of a severe storm, a comfortable environment is heavily appreciated.
Maintain Service
Keeping your office door open, and keeping clients satisfied during blackouts builds you a reputation of reliability and keeps your companies revenue flowing, while your competitors are forces to close down
Power Computers, Servers, and More
Power failure can internally damage electronic equipment, which results in the loss of valuable data. Stand-by generators keep your computers and communication systems online. If your business has a fragile stock, a back-up generator can mean the difference between preserving and losing an entire inventory. It is extremely important for food related businesses this is extremely important, especially if your customers need you open and operating when the blackout ends.
Security Issues
An extended blackout can encourage break-ins and even looting, emergency power keeps your security system functioning at a time when you need protection the most.
Get a Backup Power Plan in Place
It is crucial to have a thorough plan in place to deal with any power outages of all types whether its short term or extended. If you haven't done any planning, it's time to look at your office infrastructure and current environment.
At the most basic level you should have a back up generator of some type which is large enough to power up your critical systems.
You will also most likely need an Automatic Transfer Switch, this monitors your utility power. When an outage occurs it transfers power from the utility to the generator which supplies power to your business.
Along with the above you may also want to invest in a UPS for a short lived outage coverage as well so you don't lose power to front line systems before the generator takes over.
Generator Maintenance and System Testing, many people get the basics but forget to make sure everything is operational and will perform when needed most.
Fuel Management Planning, in the event of an outage from severe weather knowing how long your current fuel storage will allow you in the first step. It is critical to know how to refuel and how you will get fuel during a power outage.
Blackouts can be a major source of financial loss to both the occupants and the facility itself, since blackouts and power outages can't be predicted it is essential for commercial facility managers to prepare ahead of time for a means of providing a stable supply of electricity.
To find out more information on why you should always have a backup generator for your office space, be sure to get in touch with our team here at Fusion Office Design, you wouldn't want your office fit out to be ruined by a power cut, would you!