Sliding Idea Boards on Tracks
Our sliding whiteboard system has been installed for use as idea boards on tracks in two recent installations. With white framework these idea boards use semi-transparent dry-wipe surfaces for perimeter writable surfaces within an office that has glazed external walls. Our track mounted system is very easy to fit as all the weight sits on the base track; the headtrack is just a guide and can be fixed to almost any ceiling without any reinforcement of alterations of any kind.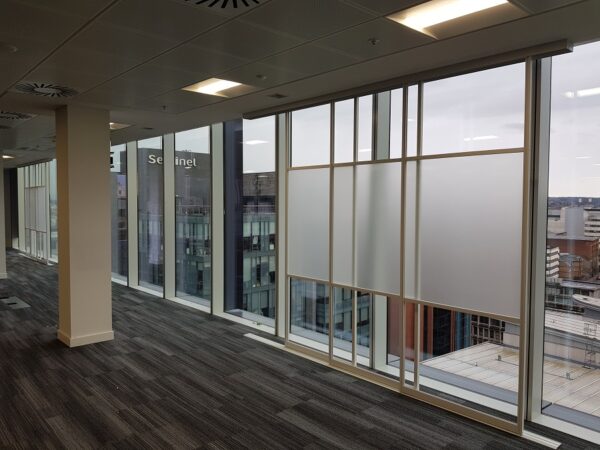 Innovation boards on tracks
Innovation boards located in open plan spaces add a dimension to the convenience of the working layout. Ideas and workflow can be captured with immediacy, encouraging collaboration and retaining ideas within easy reach so that the energy of new thinking can be captured and directed where its developed and applied.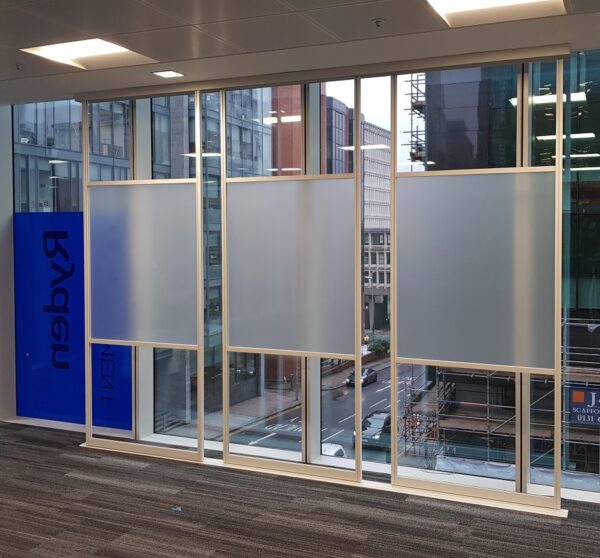 Our idea boards can be customized to your preference. Boards can be semi-transparent or solid and magnetic. The height of the idea space can be the full floor to ceiling height or part-height. Tracks are available as single, double, triple and combination allowing the idea boards to pass each other, to slide and nest out of sight. Moving the entire idea board frame between tracks is quick and easy.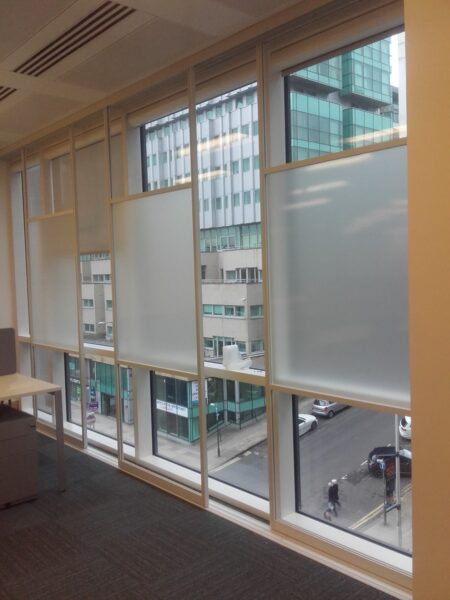 The Fusion sliding whiteboard system is a versatile way to use whiteboard surfaces as a perimeter screen or as a space divider creating broken-plan spaces that aren't fixed or heavy to move. Examples of full height idea boards on sliding tracks can be seen on the main product page.
The image below shows boards using solid double-sided whiteboard with the tracks designed for open plan team zones so as to create screened innovation areas.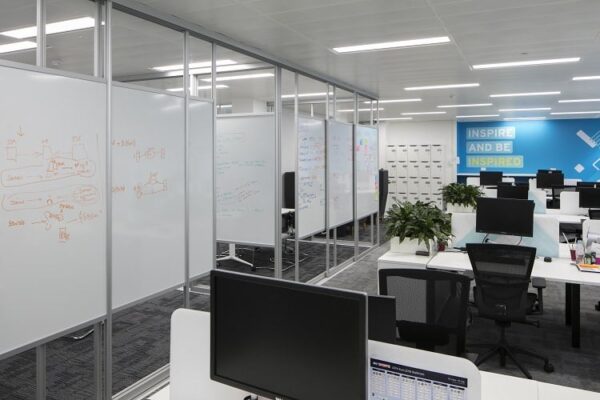 The Fusion system has proved popular around the globe. As well as many installations in the UK its been supplied to Amsterdam, Dublin, Chicago, east and west coast America and Canada. Contact Fusion for more information.