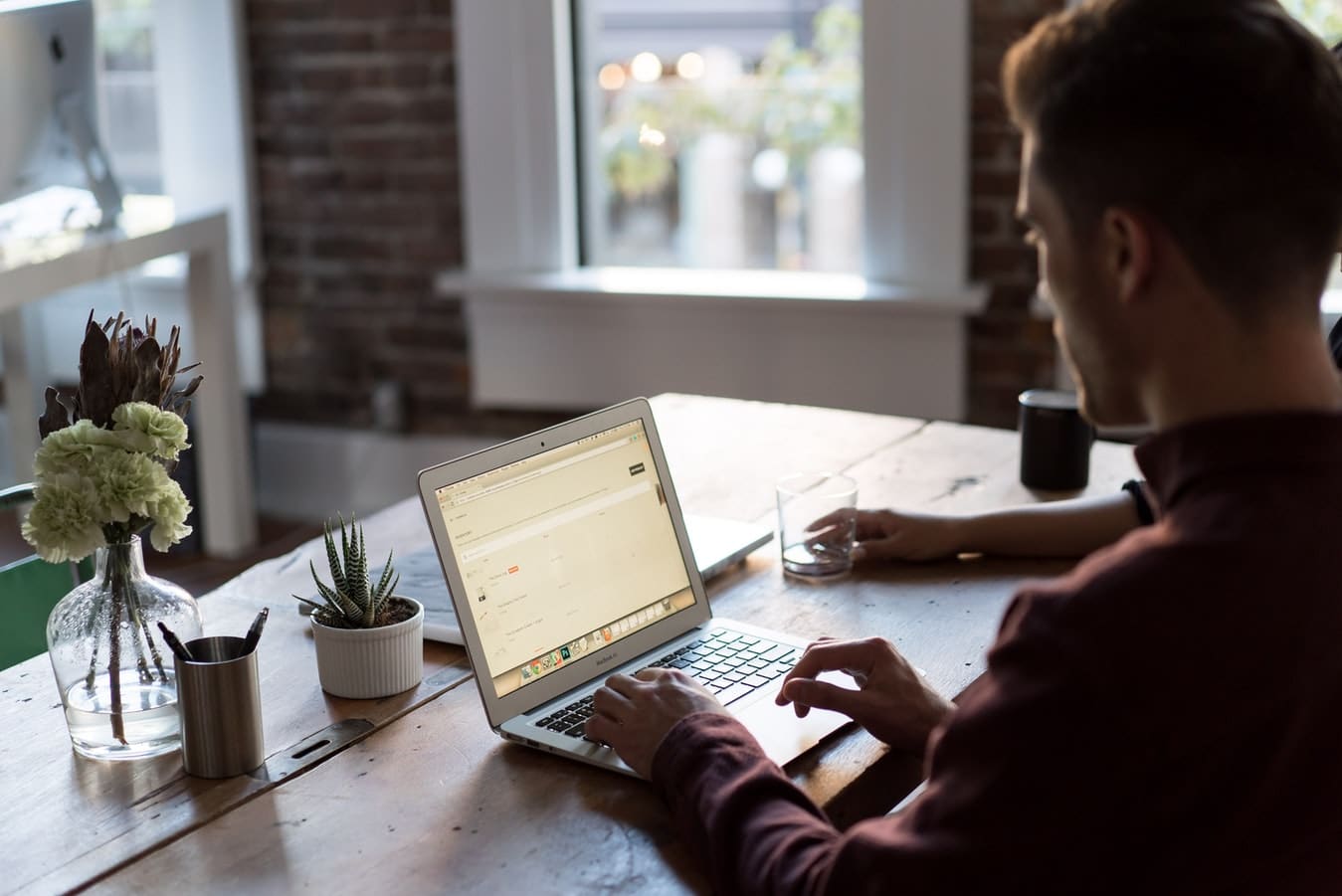 When thinking about employee wellbeing, you might be wondering how you can make your office space feel more like home. Why would you do this? Because there's no place like home, of course. Here at Fusion Office Design, we take your employee wellbeing into account when we carry out any of our services such as office design or office fit outs. 
Making Your Office Feel Like Home
If you are thinking about re-designing your office to feel more like home, you are probably trying to change your working environment to motivate staff and keep employees happy. By incorporating homely spaces into the workplace, you can go a long way to creating a workspace that feels more comfortable to work in.
Everyone loves being at home; the feeling of being in an environment you are used to and have probably created yourself. When you're at home, you can relax and do what you want – put your feet up, watch the TV, make a cuppa, have a nap and so on. There's no better place to be than the comfort of your own home.
So, how do you create an office that feels like home?
One option would be to physically work from home, but that's not always feasible.
Working from home isn't as easy as some people think, either. Achieving the productivity levels that you get in the office, surrounded by other employees, is what drives most people to actually work. You would also miss out on the opportunity to collaborate with other colleagues, which would likely affect the company's ability to move forward.
If working from home isn't an option (which in most cases, it isn't), surely the obvious answer is to make the office more homely?
For most employees, going to work in an office means you miss out on your home comforts, but you don't have to. A lot of employers have started creating offices with the look and comforts that employees are used to at home, with the aim of improving staff morale and productivity levels.
Where to Start?
Moving away from the normal uniformity of a stereotypical office, towards something more bespoke with domestic style finishes, will help you to achieve a homelier feel. Starting with subtle touches like sofas, cushions, lamps and coffee tables will help you to provide a more relaxing atmosphere with a softer design that resembles a living room instead of an office.
It's difficult to make an office feel 100% like home for everyone. After all, what feels like home for one person might be very different for another. The style of your office will no doubt vary based on the nature of your business and the mix of employee personalities, too. It's important to do some research first to find out what home means to the employees you have working for you, taking the time to learn what would boost morale with the change in design.
Considering Colours
Traditionally, a company's branding colours would be incorporated into the design of an office interior, though this is not always essential in offices not exposed to the public. Several colours are trending in domestic interiors at the moment, with duck egg blue, mustard yellow and copper ranges surging in popularity.
Softer tones should be considered when looking to create a more homely, relaxing feel in the office, though getting the balance right between bold, branding colours and softer tones is crucial if you want to create a homely feel your employees can feel comfortable working in.
Consider the different areas where you can use colours in your office. Bold, branding colours could be saved for the reception to make a statement, while softer tones could be saved for breakout areas or meeting rooms to promote a calmer feeling.
What's in the Kitchen?
Many people would consider the kitchen to be the heart of the home, which could also be said about the office. The kitchen is a room where many staff cross paths and may be one of the only places that conversations take place between some team members; whilst making a cuppa or getting lunch from the fridge. With that in mind, wouldn't it be a great idea to make your kitchen at work feel more homely?
Creating a domestic-style kitchen/dining area with a large communal table and chairs is a growing trend in office design. Not only can it be used as a place to eat, but a place to meet for work or socialise during break periods. Compared to a serious of table of chairs, large tables/benches provide a great way of encouraging interaction between more team members, bringing your work family together in a more practical way. You wouldn't sit separately from your family at home, so why should work be any different?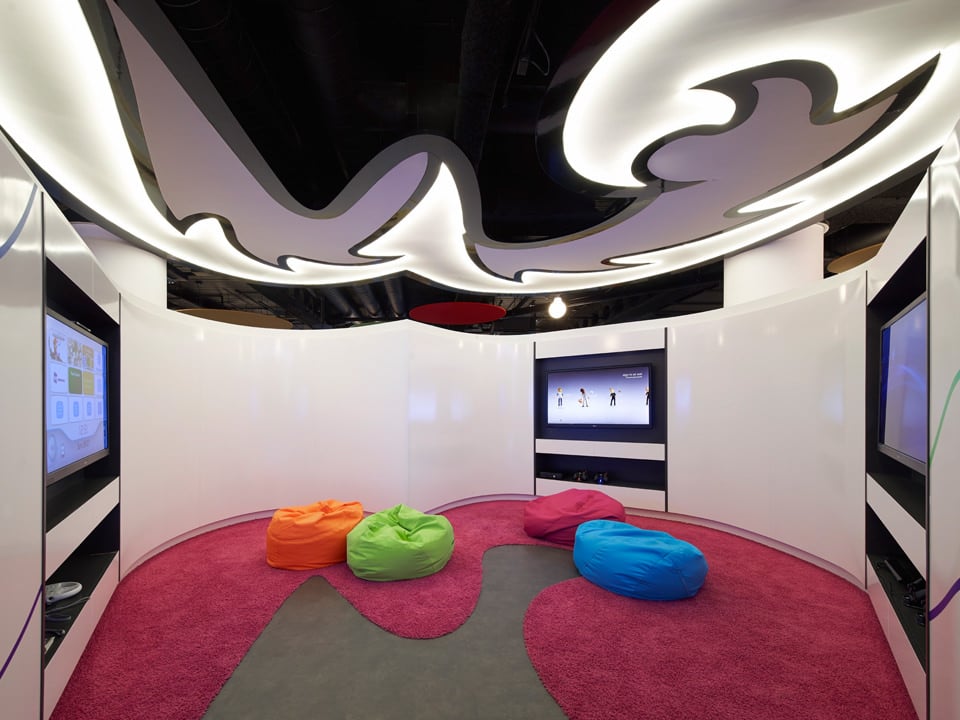 What to do with Your Breakout Space?
As with the kitchen, a breakout area should be given some thought to!
To help make your office feel more like home, a breakout area where employees can relax is a great idea. Sofas, TV's, games consoles and sports tables (pool, table tennis etc.) are all growing trends that provide staff with a place to unwind during their breaks and lunches. As most people will spend a lot of time relaxing in their living room at home, you should think about how you can make your breakout space similar.
A lot of companies will pay no attention to creating a breakout area for employees and will instead look to add more areas for working, with extra desks and chairs for new employees. This can lead to staff with low morale and high stress, due to having no place where they can unwind away from their desks.
A breakout area can help to create bonds between colleagues from different departments, which will help to boost any working relationship.
Three Glasgow is an example of a company who went the extra mile with their office refurbishment, introducing a breakout area equipped with comfy bean bags, TV's and games consoles.
To Summarise
Staff can feel more at ease in an office that feels more like home. Travelling to and from a homely environment every day becomes less of a chore when the office is full of people that want to be there. An office that feels like home will help you to keep your employees happy if you are striving towards better wellbeing in the workplace.