Multiple Sliding Whiteboard system
Fusion Office Design have installed our multiple sliding whiteboards system in a City office for a global risk consultancy. Located in the team meeting room the sliding whiteboards give full height whiteboard surfaces for process and brainstorm meetings. They also conceal riser access doors making great use of a wall that would otherwise be unusable and not great in appearance. Together the three whiteboards cover the entire wall when set out consecutively.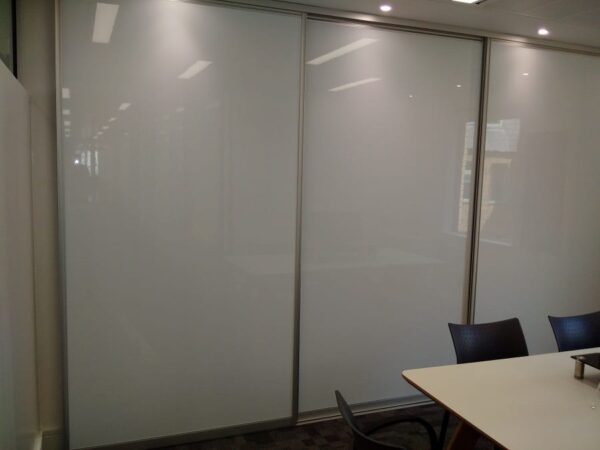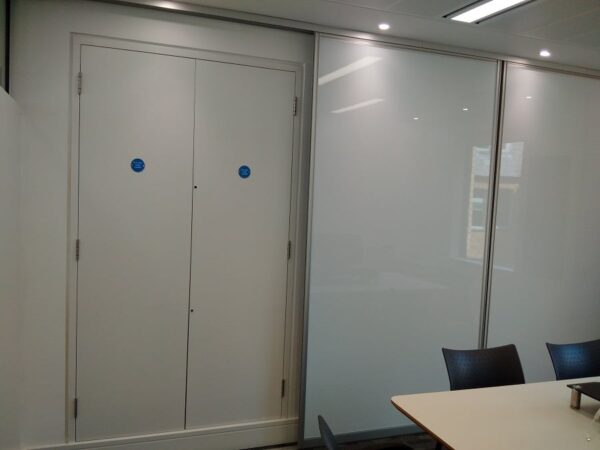 The extra wide whiteboards slide away to give full access to two sets of riser doors. Each of the three whiteboards is 1350mm wide (53″) and could be as wide as 1500mm (59″) if building access allows. Our sliding system has all the weight on the base track meaning no alterations to ceilings, no concerns about weight on the top track, and minimal reinstatement costs when the system is removed.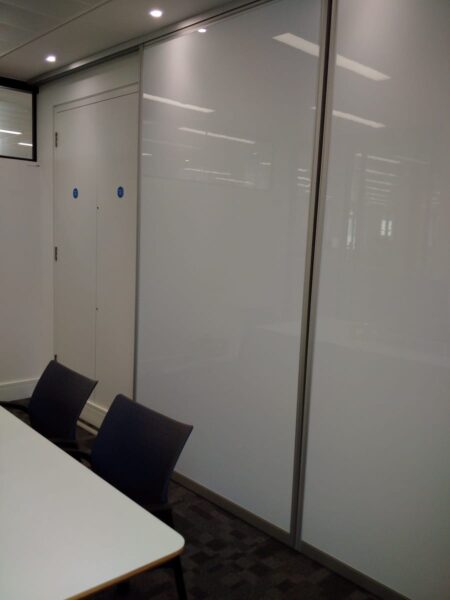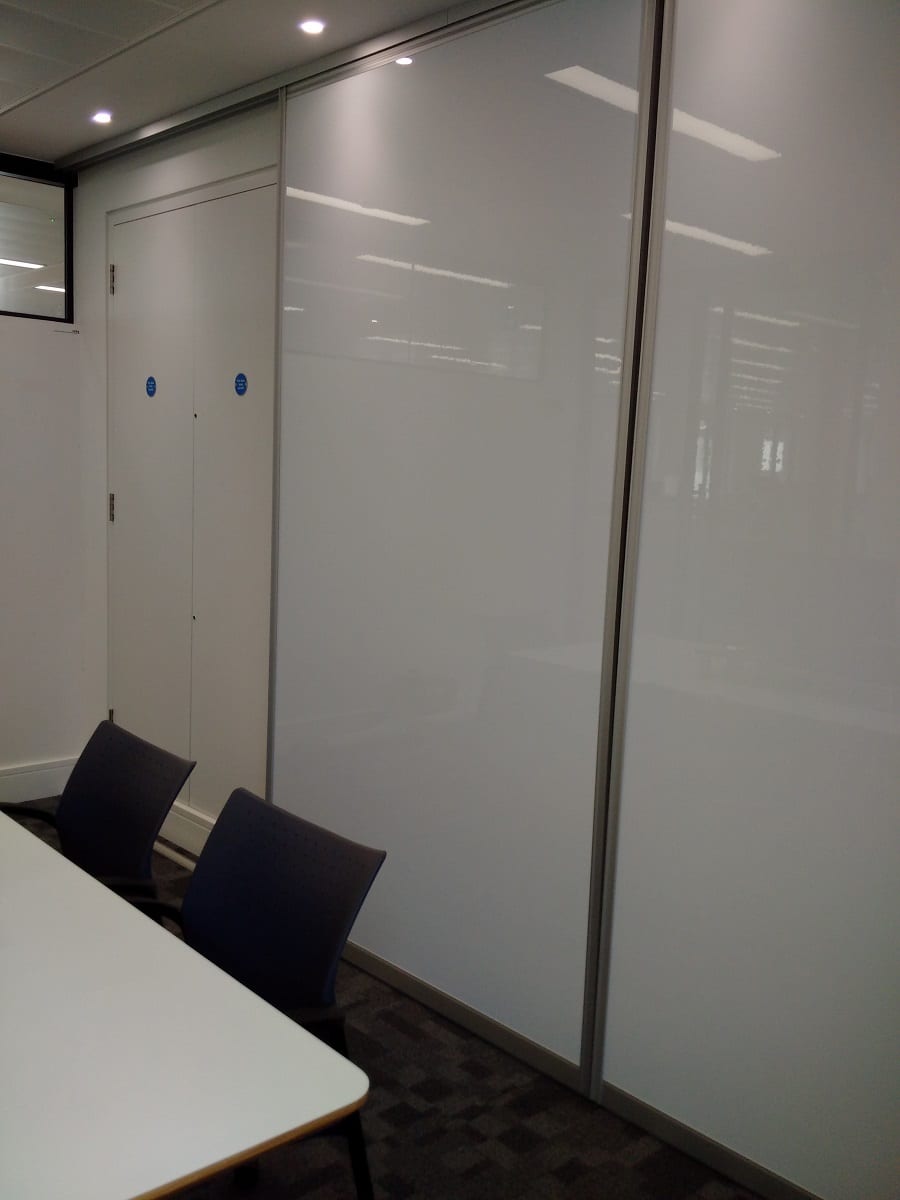 The multiple whiteboards are mounted on a double track in this office. The option for triple track (or more) was discussed but would increase the width of the tracks, and one end of the office has a door that needs space to be open fully. An image showing 4 tracks is included, from another multiple sliding whiteboard installation, as the blog image. The ultra low profile floor track, retro-fitted on top of the existing carpet, still allows the door to open. However if the sliding boards are parked by the door there could be a clash, hence double track being used.
Installation was completed in half a day, with minimal disruption meaning normal hours is fine. The biggest challenge was bringing the wide and tall whiteboards up the stairs to the 3rd floor.
The whiteboards are magnetic as well as dry-wipe. The frames slide easily and access to the risers is completely unimpeded.
To see more on our multiple sliding whiteboard system visit our main Sliding Whiteboards page, or scroll through the blog pages to see installations in North America, Europe and the UK. Or, give one of our team members a call, we are able to discuss whiteboards as part of an office fit-out or office design.