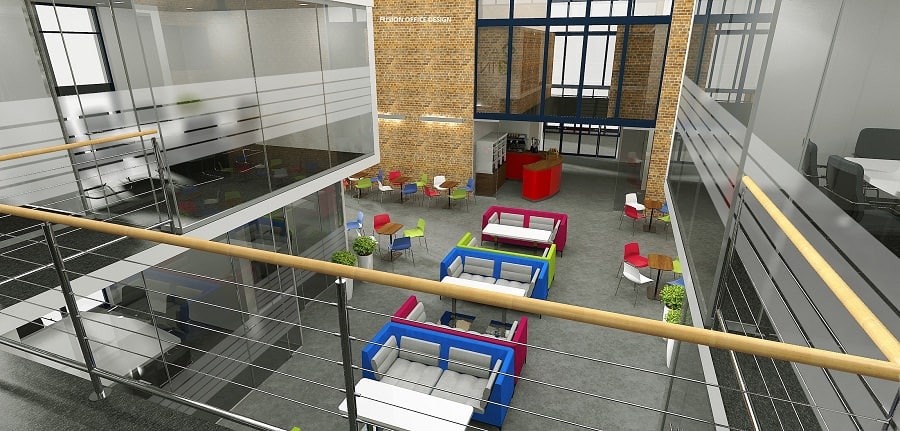 New office design visuals
Office design visuals for a new project show the worth of 3D images when putting office design ideas forward. These visuals show an atrium in a 2-floor office. The atrium space is currently under-used, but at more than 2500 square feet and double height its a large space that can enhance the facilities for the overall building.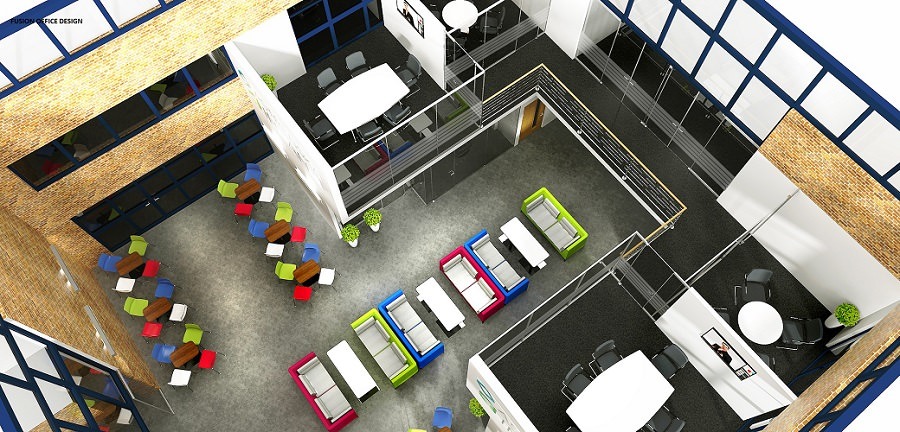 New Mezzanine Floor
The office design scheme shows 4 new meeting rooms on a new mezzanine level and 4 meeting rooms and 2 extra WC's on the ground level. The existing atrium glazing lends itself to breaking through at 1st floor level for the meeting rooms.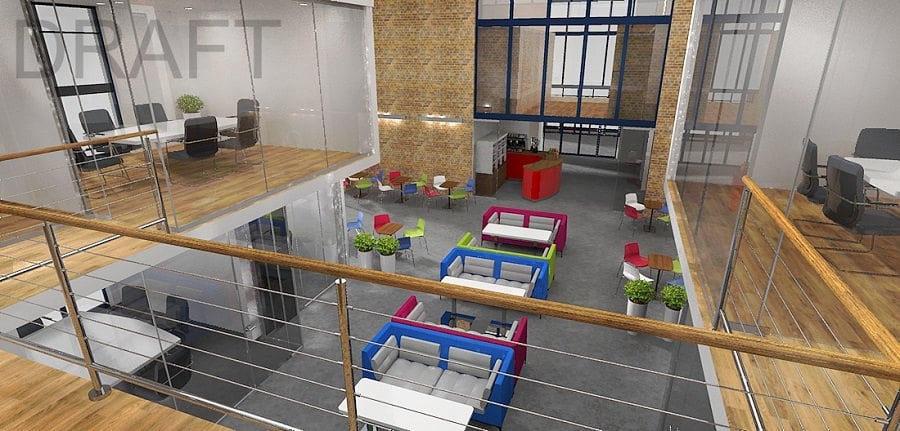 The staggered frontage to the rooms is aimed at reducing the uniformity. As the atrium is being narrowed by the partitioning, a staggered facade helps to break up the verticals and lessen the impact of the projecting rooms. These visuals also show how alternative finishes can noticeably impact the feel of the interior. The visual above shows a wooden mezzanine floor in contrast to the others showing a carpeted mezzanine.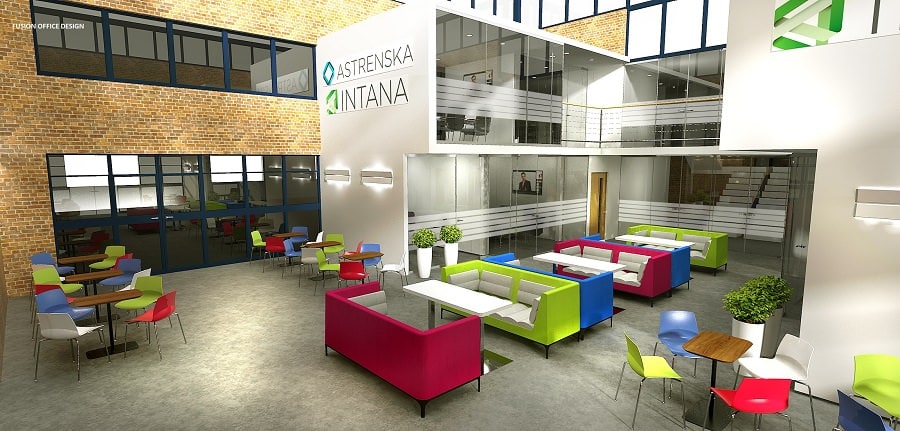 This design scheme also opens out the reception lobby and atrium, which is currently divided by two double door sets, creating space for a coffee bar as a feature within the reception that also serves the atrium. Informal open seating works well for staff lunch times and also as part of the reception 'welcome'. A second benefit of using the Atrium is the creation of a hub central to the entire building. Currently the atrium and entrances separate the building into two halves which effectively compartmentalizes the space and reduces interaction. Making the atrium into a shared use zone should improve the one-company interactions.
The dominant buff brick interior facades are contrasted by the smooth white surfaces of the new-build atrium meeting rooms. With all hard surfaces to the walls, ceilings and floor it is important to balance the acoustics. Provision is being made to add floating ceiling islands that have an acoustic absorbency, soft surfaces on the upholstered seating, and potentially some acoustic wall paneling on the end walls, disguised as signage.