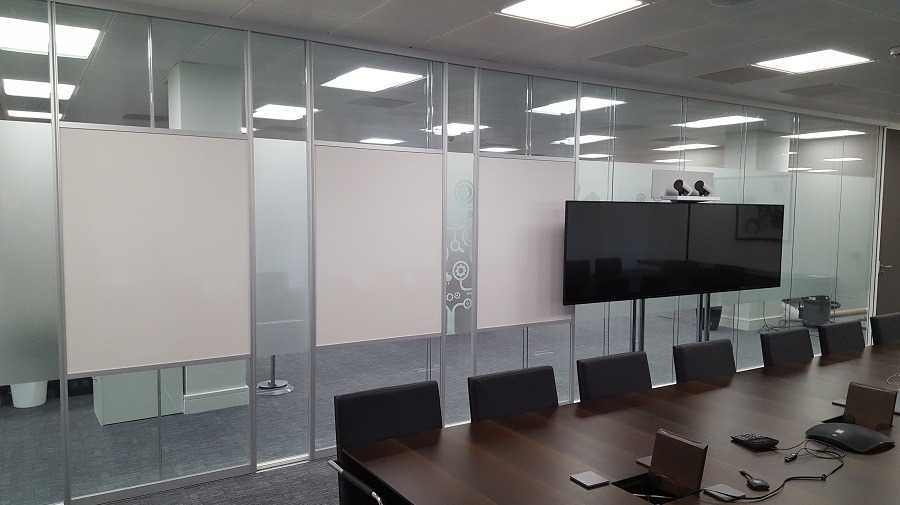 A client with offices in Amsterdam has taken delivery of the Fusion sliding whiteboard system for their meeting rooms to replace cumbersome freestanding whiteboards on mobile frames.
The tech organisation use whiteboard across most departments and the sliding whiteboards will be located on 10 floors. The first installation, shown here, uses three different whiteboard types (solid magnetic, magnetic glass and our standard semi-transparent whiteboard in two different shades or opacity grades).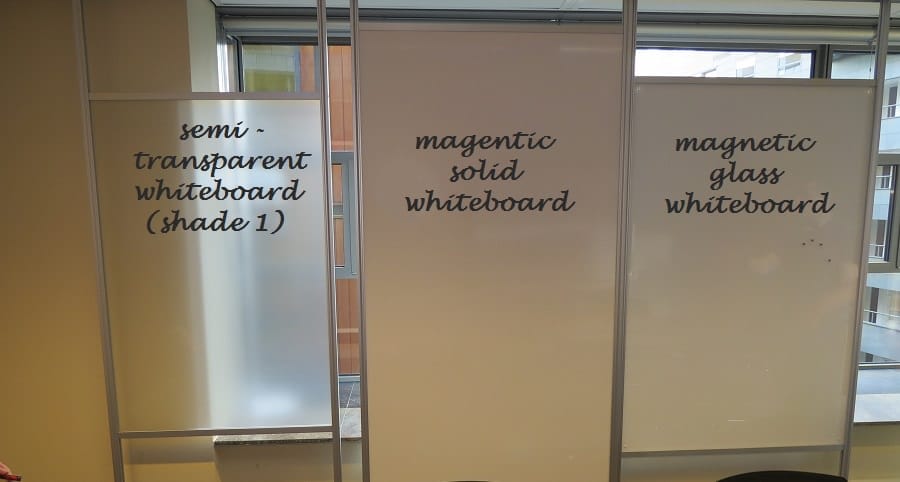 The larger sizes are the most popular, with the semi-transparent type selected for open plan and solid magnetic for meeting rooms.
Panels may also be used to create semi enclosed 'scrum' areas for team gatherings where a degree of enclosure is useful without having a permanent enclosed space.
A quirk of the building means the meeting rooms all have an alcove perfect to 'park' the boards when not in use.