Sliding Partition Walls
The Holborn offices of a business media / publishing group have been fitted with sliding whiteboard partitions on the exterior of a glazed meeting room. The sliding whiteboard partitions allow the meeting room to be open to the main office, or concealed when used as a private projects space. Using whiteboard partitions as a movable whiteboard room divider adds a degree of privacy control to the office.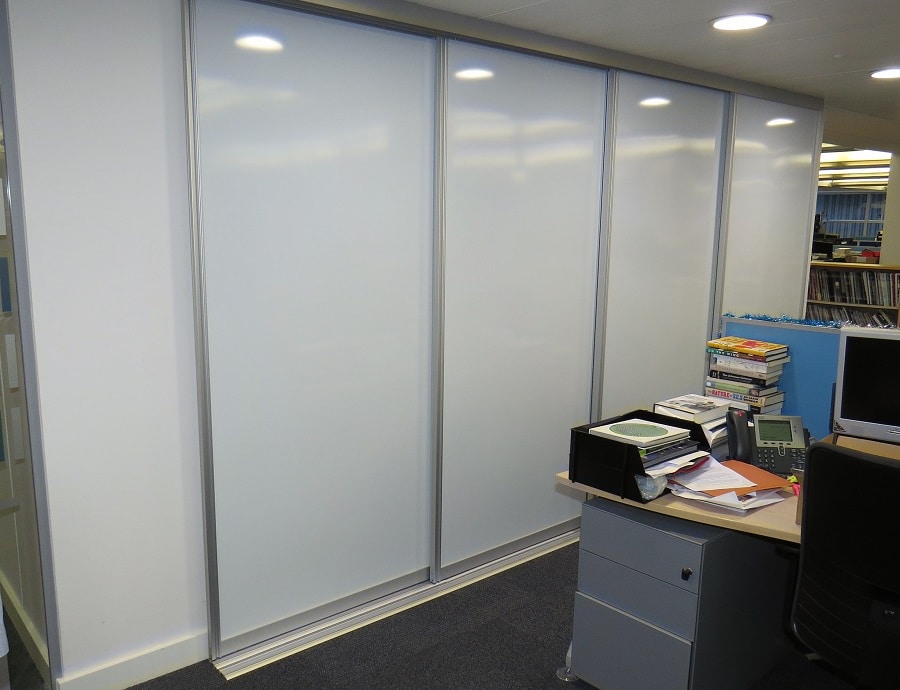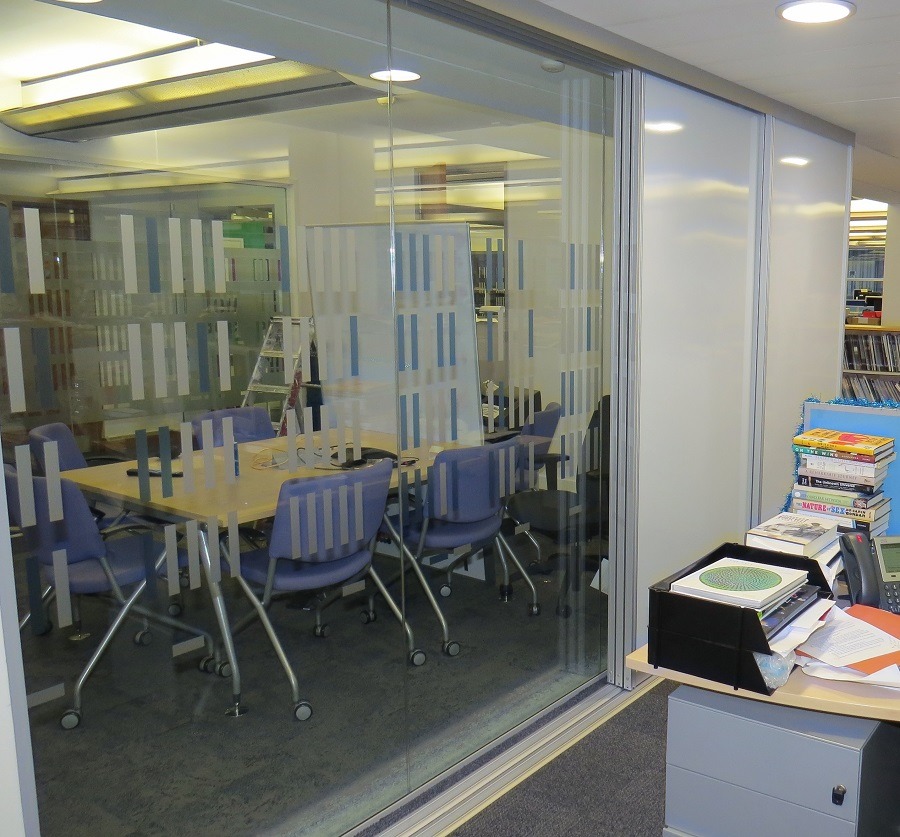 4-track runners allow all 4 magnetic whiteboards to be nested or positioned on their own track. The sliding partitions have a graphic manifestation on the reverse side facing the meeting room, with the name of a magazine publication. The weight of the movable partitions is supported by the base track. Ceilings don't require any alterations, in most cases, as the top track is a minimal weight.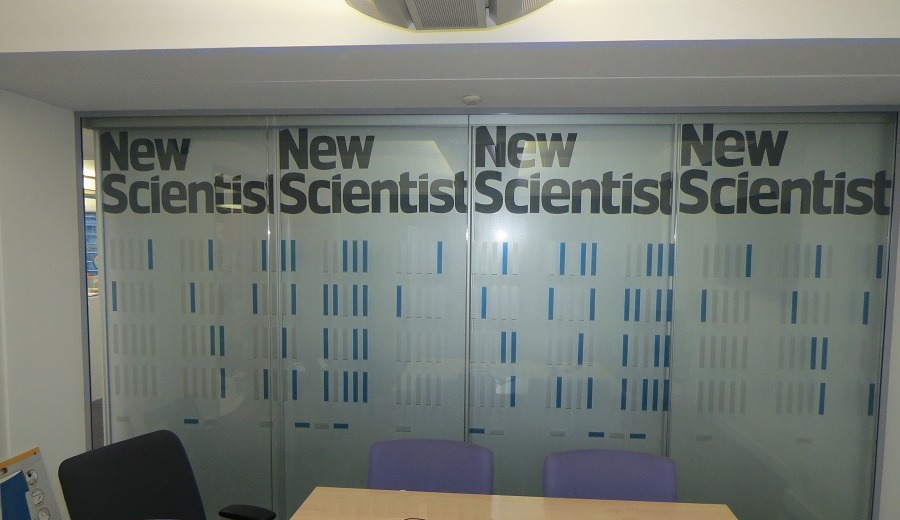 Sliding movable partition systems are typically made using heavy panels that require time to move. Our sliding partitions are lightweight for ultra easy movement. They offer less sound insulation, but are much more flexible for everyday use. The partitions can also be relocated between tracks in a few minutes, without the need for tools. This feature supports office reconfiguration and agile working as the walls can be moved, or removed, quickly and easily. Unlike conventional sliding folding partitions the Fusion system allows partitions to be retrofitted without worrying about load-bearing structures or ceiling works.The sliding movable partitions can be clear dry-wipe, semi-transparent whiteboards, solid magnetic whiteboards, or a mix of finishes.