Thinking about Re-designing your office? Here's 7 things to consider first!
Before you set about re-designing your office, there are several things you should think about first. Below our team here at Fusion Office Design have listed 7 things to consider before you start making big changes to the way your office looks.
1. Scalability
Think about growth within the company before making any drastic changes. You need to be able to accommodate and attract new staff if you want your company grow in the short-term and the long-term.
2. Budget
Most refurbishments will be dictated by a budget of some sorts. Are you looking to refurbish the full office or update some of the furnishings? Think about what you can afford before planning an office re-design that stretches beyond your limits.
3. Ways of Working
You'll want to consider the way different departments communicate within your business. If you depend on certain team members working together effectively daily, you should take extra care not to upset the balance within the office.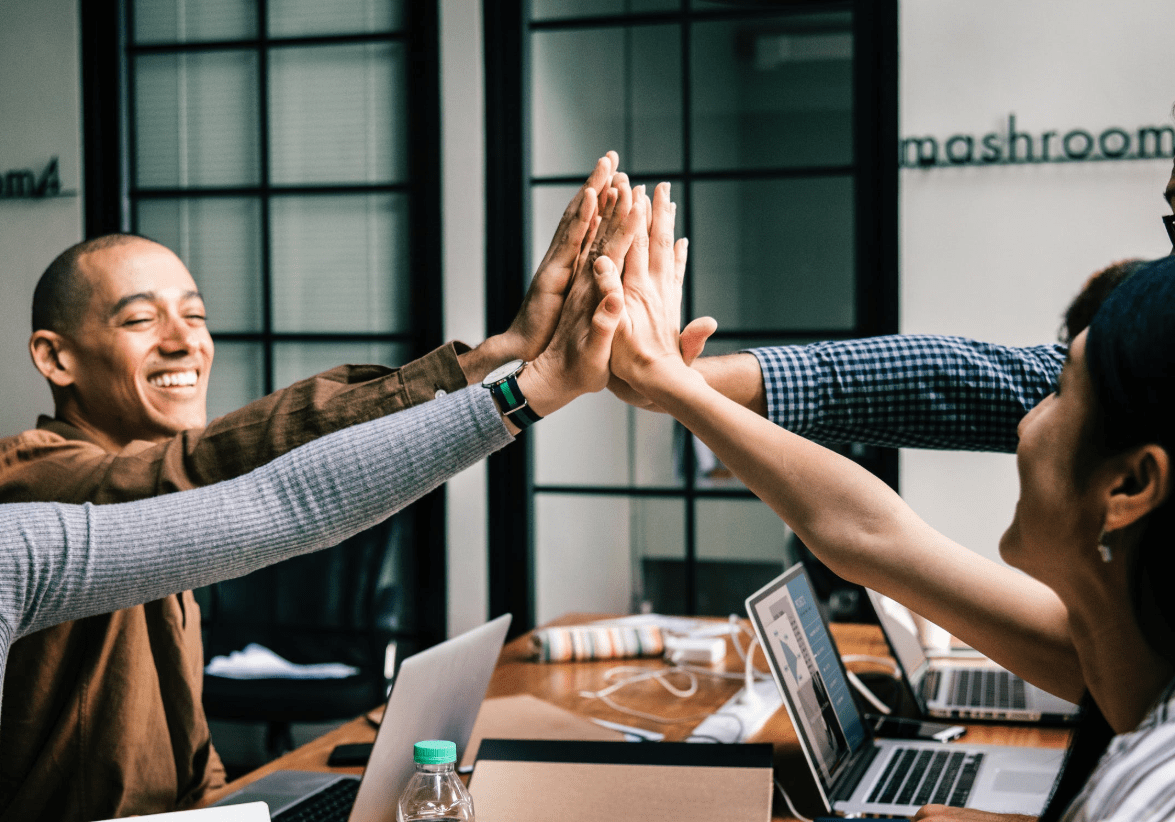 4. Technology
Will technology play a part in your office refurb with new ways of working? If so, make sure you have a plan in place to ensure everything runs smoothly, with IT support on-hand to help make sure any new computers, laptops, Wi-Fi or connected meeting rooms function correctly.
5. Branding
Your branding should play a part in your office design. Take extra care to think about how colours are used throughout your office and how they will represent your company. Your branding can influence your everyday operations and should not be forgotten about with any new refurbishment.
6. Transport
If you are planning a full London office refurbishment, think about how your employees get to and from work. As a London business, you might find that you have a lot of staff cycling to and from work each day. Can you find way of catering for these team members with new facilities, such as shower blocks, bike storage or changing facilities? You don't want staff sweating at work all day or worrying about their bike being stolen!
7. Strategy
Thinking about the way your company works is crucial before you set about refurbishing your office. A lot of office refurbishments will come about due to a change in strategy or inner workings, so we doubt you'll forget about the way your business functions!
To find out more information get in touch with our team, we can get you a new office fit-out service started or work with you on a smaller project. Call us today!