String Curtains for Breakout Areas
Fusion have fitted string curtains for breakout areas in a new Dublin office for an internet job search organisation, this was done as part of an office design project. The 3 breakout areas use the string curtains as a lightweight screen to define the spaces without impacting on the flow of the open plan.
The curtains are mounted onto sliding track carriers allowing the curtains to be easily moved. The advantage of a multi-track system over a conventional curtain track is the ability to nest or park the curtains without the risk of the string becoming entangled. The triple track used for this project is a very slim profile to match the lightweight appearance of the curtains. Each curtain is 1m wide and 2.7m high and is set into its own track. Triple track headers also add a degree of future-proofing should additional curtains be added.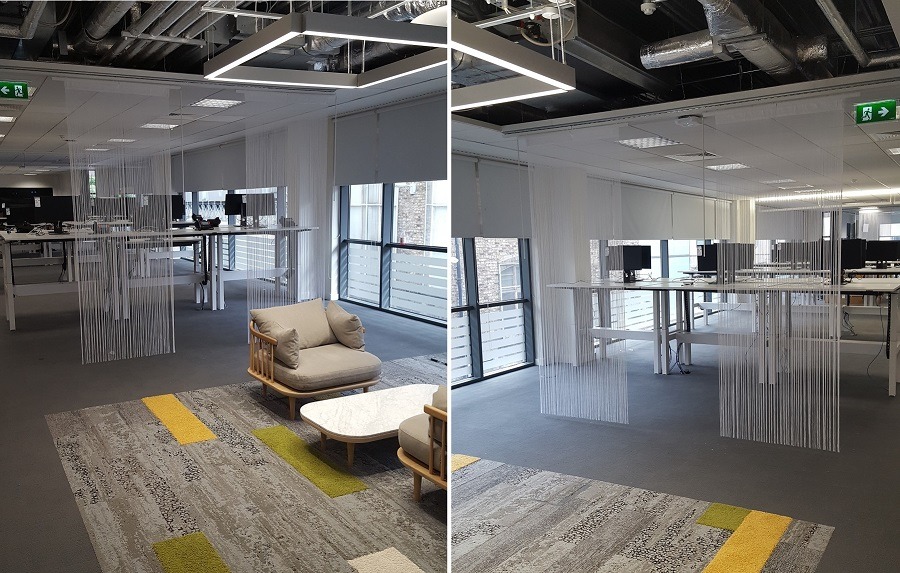 Installation took one day on site, with unistrut frames already in place to fix onto. The office design mixes a conventional suspended ceiling with exposed ceiling areas above the breakout spaces and the string curtains are fixed as a transition point between the two, helping to soften and mask the border.

String curtains to define the breakout space
Using string curtains around these breakout spaces also helps to make sense of the inset carpet features. Defining the space vertically as well as on the plane of the floor enhances the sense of zones, without having the solid boundaries often used to denote a breakout area.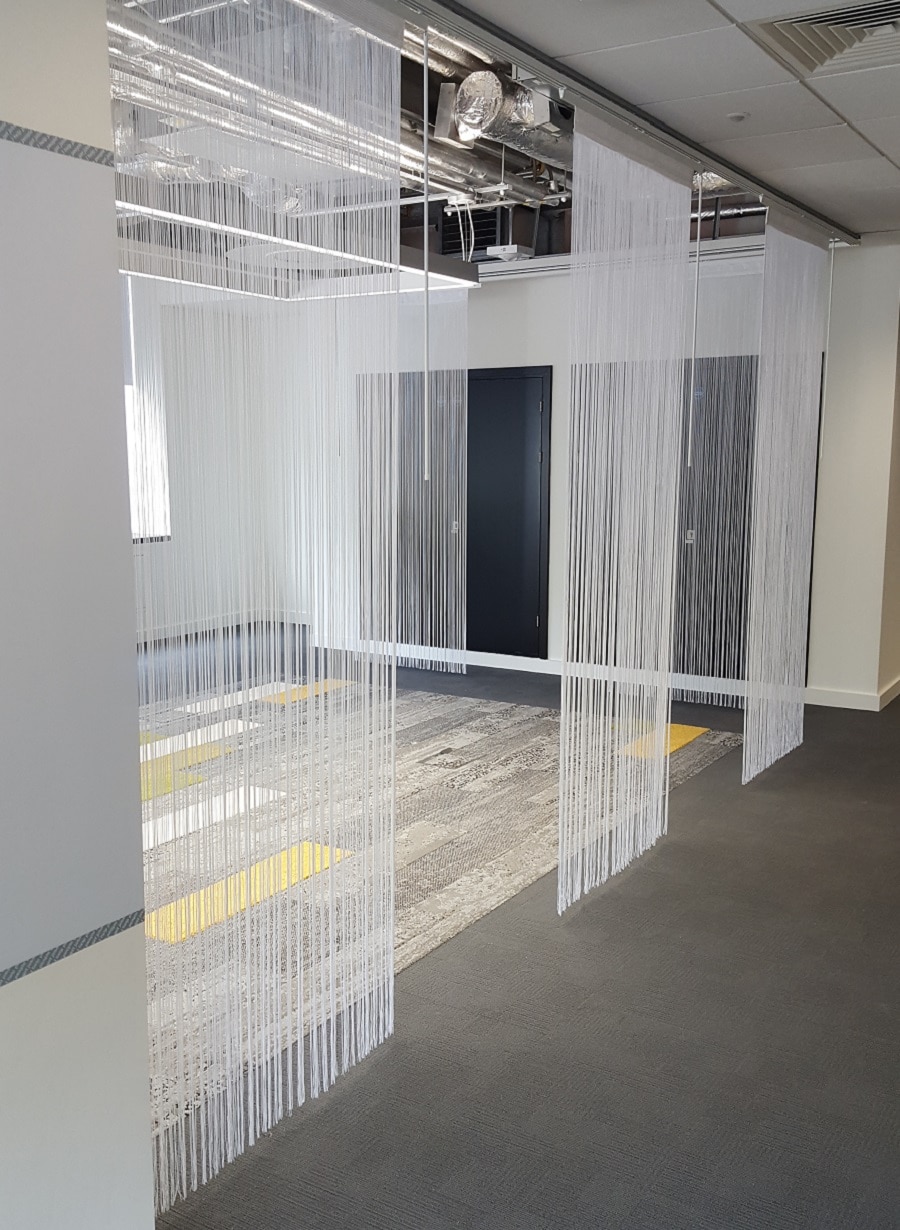 The plan shows how the three breakout areas are framed by the sliding string curtains. A feature of current office design is the mix of high density open plan desk areas interspersed with communal spaces such as breakout areas, private bookable rooms and meeting rooms.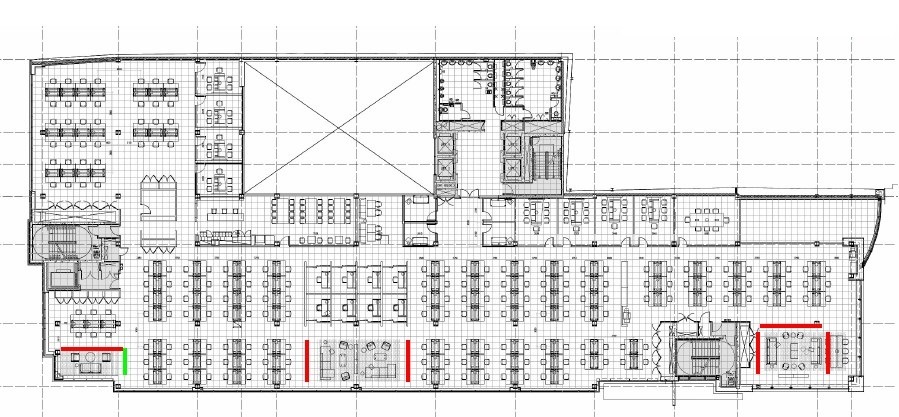 Contact Fusion Office Design for advice and costs on installing any type of breakout area screen, from string curtains and voiles to our sliding whiteboard system or furniture solutions.