When you are looking into having your office refurbished, you will likely come across a bundle of phrases relating to office fit out and design. Two terms you will most likely here when looking into the costs of office fit out are; Category A Fit Out and Category B Fit Out.
Understanding the difference is key, especially if you are serious about office fit out for your workplace. It can be confusing to know the differences without someone telling you what they are, so we thought we would outline some of the key differences below. Find out more for our team here at Fusion Office Design. 
Category A Fit Out
Category A fit Outs are usually undertaken for landlords, developers or institutional investors, with the main objective being to 'prepare the building so it is ready for the end-user client'. The end-user client will usually be the tenant(s) working inside the building, who will then go in and create their own bespoke workplace solution with their own design and fit out partner.
Complying with the building and environment standards of today is key. This might involve looking at the installation of mechanical/electrical services, new air conditioning systems or raised access floors. As part of a Category A fitout, building services, such as toilet and shower facilities, lifts, reception areas and lobbies will also be updated. Category A Fitouts DO NOT include any branding/signage, furniture or fittings.
The main scope of work involved in a CAT A Fitout includes:
Structural work or building modifications
Base build services or plant upgrades
Service installations or upgrades to things like toilets and showers.
Raised access floors
Suspended ceilings
Smoke or fire detection systems/alarms
Stairs, lifts and lobby/reception areas
Window blinds
Environmental accreditation
Once a Category A fitout is finished; the tenant can work with their project partner to bring the workplace to life. This is usually where a Category B fitout project will come into effect.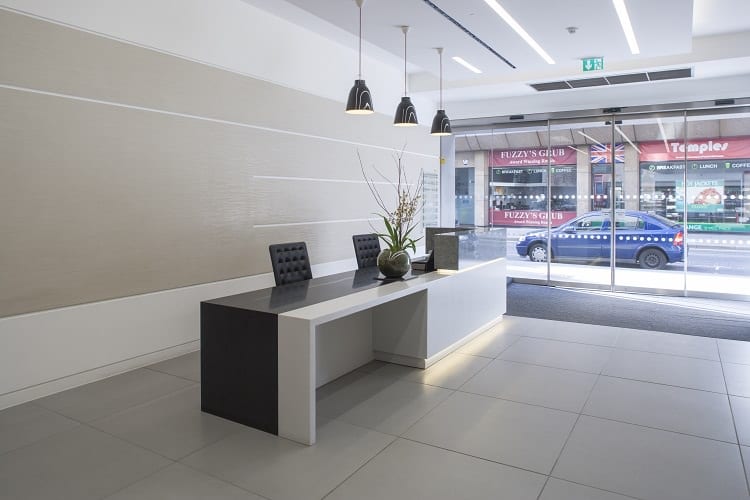 Category B Fit Out
What people will usually refer to as the exciting part of fitting out an office is known as a Cat B fitout; the fitting out of the internal space. A Category B office fitout will usually be carried out alongside an expert team or directly with the workspace occupier to design a custom workplace solution to suit their needs.
A Category B fitout will usually be implemented as part of a refurbishment or relocation projects, taking into consideration a clients business, culture and people. Staff wellbeing facilities and improving productivity will usually also be looked at during a Category B fitout; especially when part of a refurbishment or relocation. This may include the introduction of meeting space, breakout areas, kitchen and catering facilities and new working platforms, such as machinery/technology.
Category B fitouts also provide the opportunity to inject new character into the workplace, considering branding and signage to portray the right message internally and externally to the public eye. The result should provide a unique, functional working environment, carefully considering the needs and goals of the client.
The main scope of work involved in a CAT B Fitout includes:
Workspaces, considering both open and private plans
Meeting facilities
Floor finishes
Air conditioning modifications/installations
Partitioning and doors
Common parts
Staff wellbeing facilities/first aid areas
Platforms for collaborative working
Specialist lighting
Catering/kitchen areas
Office furniture
Branding/signage
AV equipment
IT and communications rooms
Once a Category B fitout is finished; the tenant will able to use the workplace effectively as part of the running of their business. Combining both Category A and Category B fitouts to complete a project in its entirety is extremely satisfying, taking a building from its bare bones to a creative workspace full of life and character.
Understanding the differences of each fitout type is crucial if you are truly interested in having your office fitted out, enabling you to see what is involved with each project type.
If you have any questions relating to CAT A or CAT B fitouts, we'd strongly encourage you to get in touch with us to speak to a member of our team. To learn more about office fit out, you can do so here: https://www.fusionofficedesign.co.uk/office-fit-out/.