Whiteboard screens for the new Lego office in London
The sliding whiteboard system from Fusion has been installed at new offices in central London for Lego. The sliding whiteboard screens are used as whiteboard room dividers to screen off a breakout zone that is located alongside some open plan working areas. The space is a multi-functional area used for team gatherings and presentations, a scrum space that can be quickly and easily divided off using the floor to ceiling sliding whiteboard room dividers.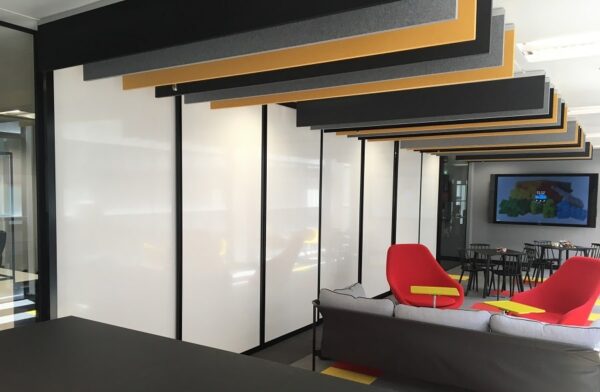 The whiteboard screens are double sided and fitted onto sliding tracks with all the weight on the base track. Our whiteboard room dividers move very easily allowing the space to be screened or opened up in seconds. Having dividers that are so easy to move means staff are much more likely to use the screens as they were intended unlike heavy sliding-folding partitions that can take minutes to move.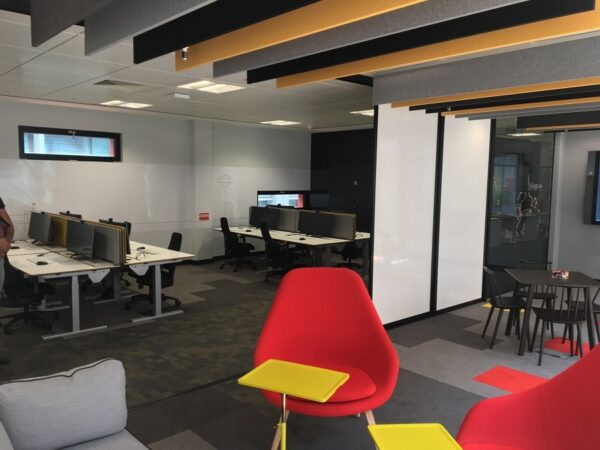 Lego chose full height room dividers framed with black for a monochrome appearance. As standard the system comes in satin silver with options for epc colours. Our system is very easy to install with all the weight on the base track. A head track fixes to the ceiling but is just a guide and requires no ceiling alterations or extra supports in most installations. The base track can be inset into carpet or surface mounted without being a trip hazard.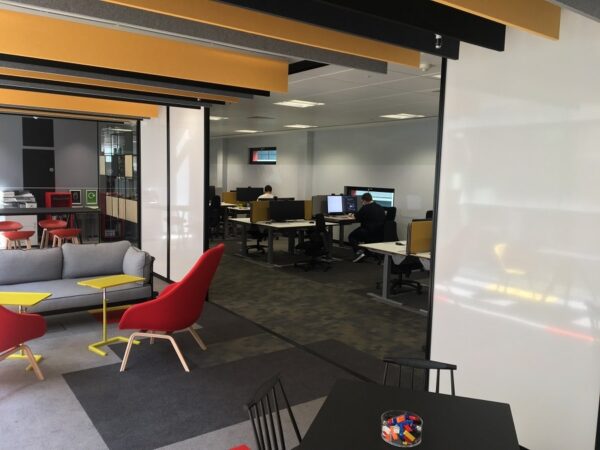 The scrum space at Lego has a multi-track configuration allowing the dividers to open the area to the open plan. Having such a large whiteboard surface area gives a real sense of unbounded idea space, and as the panels can be moved its possible to keep a board of ideas whilst bringing another panel to the fore.
More images of recent installations can be seen in the Blog, or click here to see the full product page for our sliding whiteboard room dividers. For more information get in touch with one of our team today.