The customer visitor centre for Dell in Brentford has a new installation of moving whiteboards on tracks. The glass whiteboards set into white frames in two client-facing rooms are used as part of presentations for Dell EMC.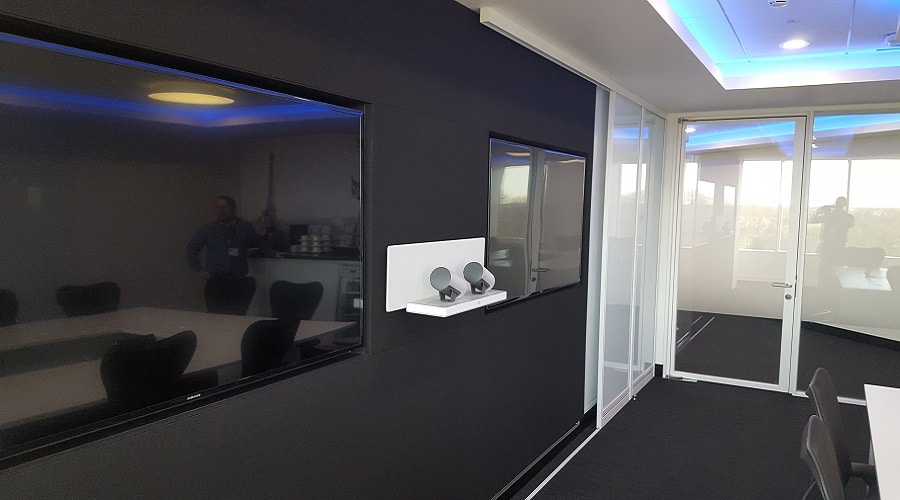 This installation is the first time Fusion Office Design have supplied sliding whiteboard on rails finished in a sprayed colour, white in this case. Typically our system is finished in silver anodised aluminium. Coupled with white glass whiteboards the result is a cool and clean appearance designed to blend into the surrounding walls. The height of the lower transom is matched to the skirting height, and the white top track is the same paint finish as the adjacent door frame.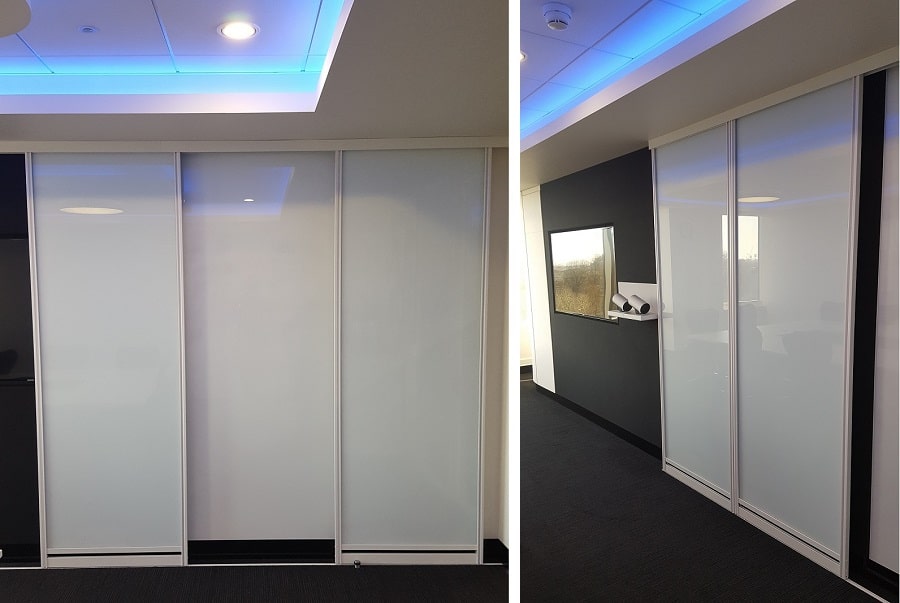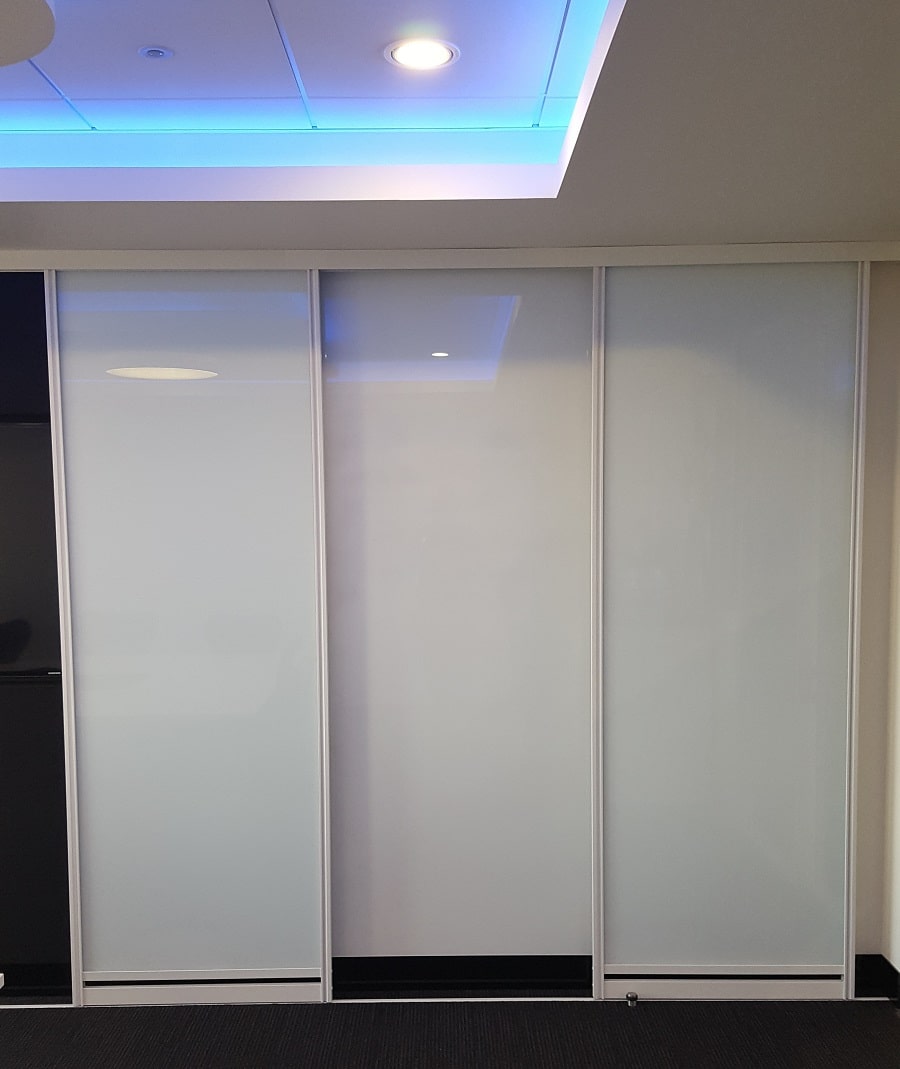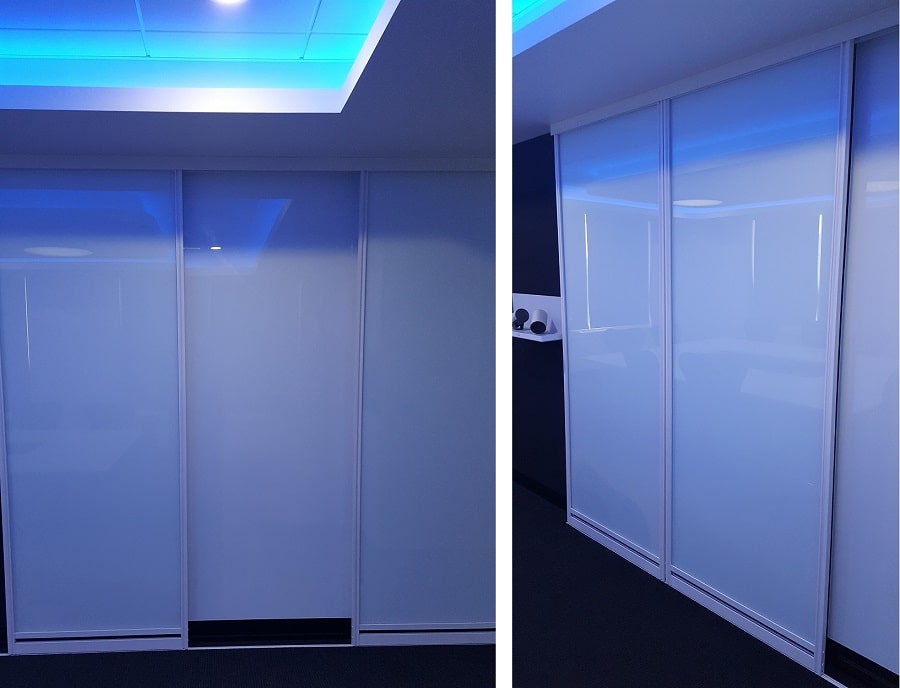 In one of the two rooms the lighting is a cool blue tone, giving the space an ethereal feel. The glass boards reflect the blue to reinforce the lighting effect. Both rooms have been fitted with the sliding whiteboard tracks after the original fit-out, as a retro-fit installation. No alterations to the ceiling are involved, and the base track could be fitted after carpeting, although in this instance the track was cut into the flooring to minimize the appearance. Both rooms were completed in a single working day.
Our system of movable whiteboards on rails can be configured in many ways. It works well around an office perimeter with semi-transparent whiteboards to maintain the natural light. The system works as a space divider with double-sided whiteboards to create a screen, or as a complete room ideal in open plan settings. For Dell the whiteboard track is run in front of a static presentation wall with large flat screens and conventional whiteboards. The idea is to position the moving whiteboards as a focal point, or slide them away when the TVs are in use. This arrangement gives the Presenter much more control and flexibility.
Our main page on the sliding whiteboard system can be viewed here, or look through the blog pages to see examples of recent installations for IBM, Basware, Nissan and sites around the UK. Contact us here for more.