Innovative office interior design idea
An innovative office space design using the sliding whiteboard system from Fusion Office Design has been installed in a new London office interior design. The sliding whiteboard walls are used as a space divider and to create team spaces that are drop-in or hot meeting areas rather than formal rooms with doors. The design concept is to maintain the advanatges of open plan and still have an element of enclosure.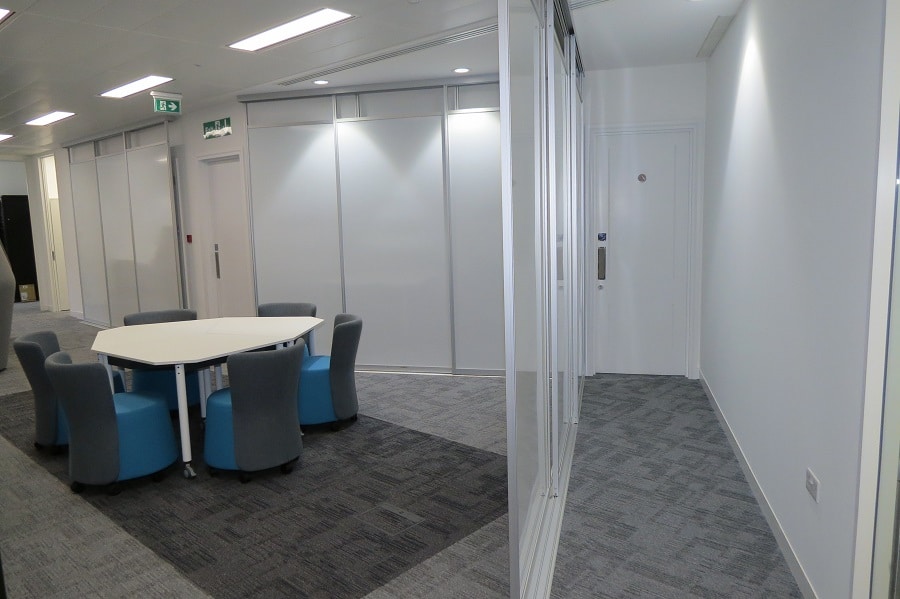 The sliding walls are also used to conceal a row of intrusive riser doors which need to be accessed occasionally. These images show the walls in open and closed formats.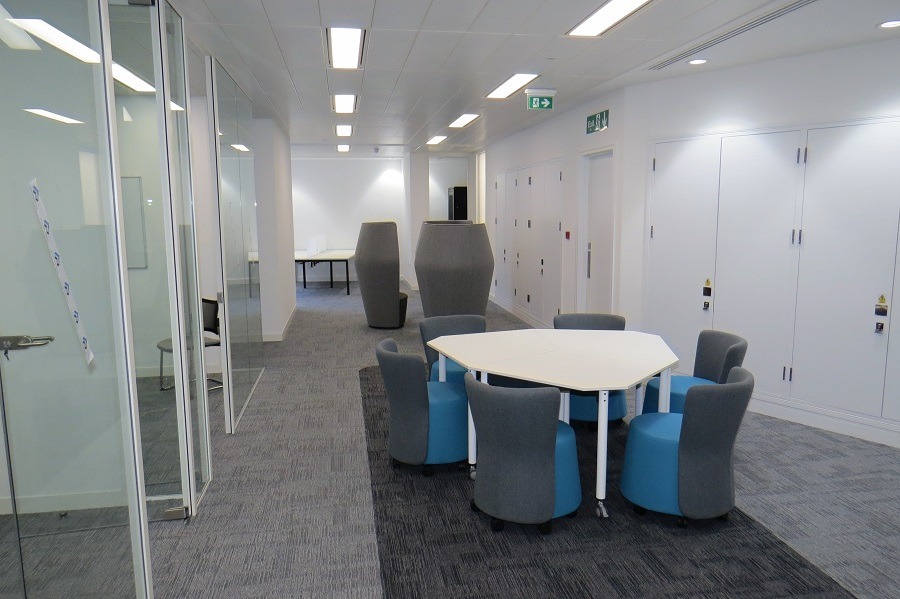 Sliding Whiteboard Partitions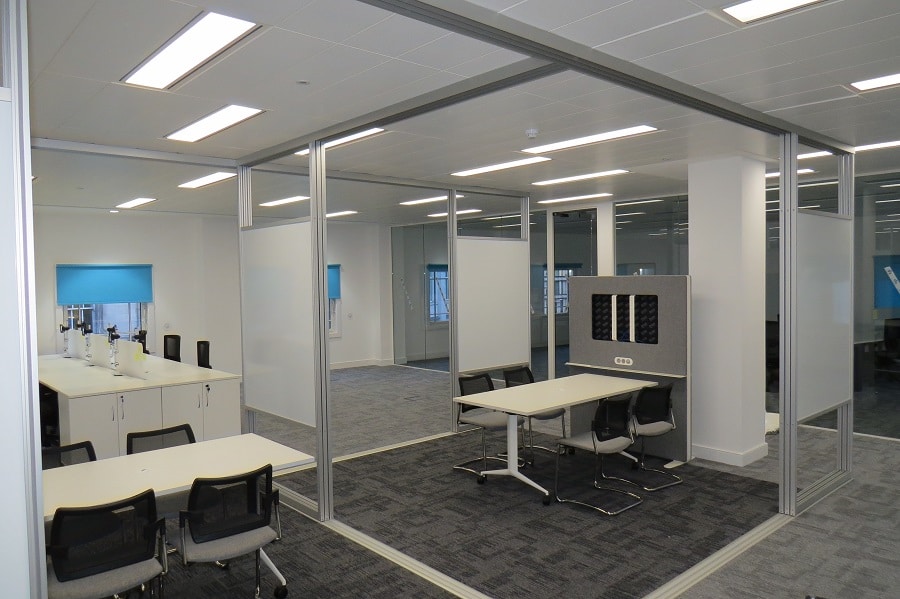 A central hub in the office has two adjoining spaces that can combine to form one larger space or retained as team 'scrum' spaces. When not in use the sliding whiteboard partitions can be opened to make the most of the open plan flow. Whilst these partitions are not designed to add a great deal of sound reduction, simply having a divide makes the space work for concentration and relatively quiet team working. The whiteboards on 3 or 4 sides really brings the zone into use as a work space rather than just as a meeting area.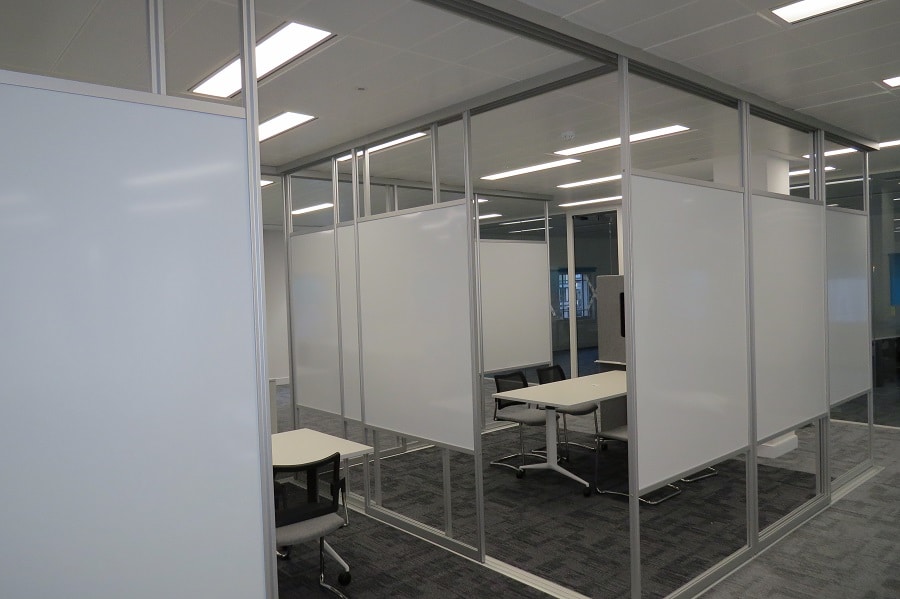 Sliding Idea Boards
The whiteboard walls in this office are installed as a band but could easily be made full height to fully enclose the spaces. Either way they provide a huge whiteboard surface area of more than 12 linear metres for each section. An idea board room is easy to retrofit or install during the office fit out and encourages the space to be used for idea sessions without having to worry about bookable rooms or losing the feel of the open office. Movable whiteboard walls have been installed in every type of office and are great for being quick and easy to use, offering the amount of seclusion needed the instant its required. Sliding whiteboards on tracks are much, much, quicker to open and close compared to folding walls. These walls on tracks open and close with the ease of a curtain but have the whiteboard surfaces that are such a part of ad hoc team meetings, idea sessions and collaborative working. They're also much easier to relocate compared to partitioned rooms if the office is being churned.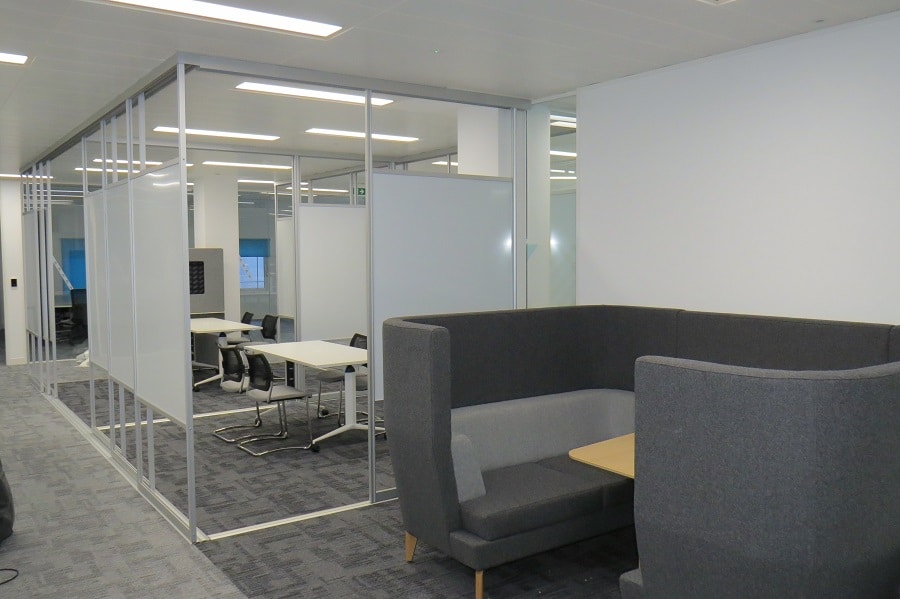 Images of an installation showing our sliding whiteboard walls can be seen here, or to see more about the range and options for sliding whiteboard walls click on our main sliding whiteboard product page.